Manchester United may have moved 15 points clear at the top of the Premier League but it seems Sir Alex Ferguson is considering a summer shake-up that could see as many as four midfielders leave the club in the summer.
The Manchester Evening News reports that Ferguson is considering allowing Nani and Anderson to leave at the end of the season some six years after the duo arrived from Portugal for a combined total of £36million.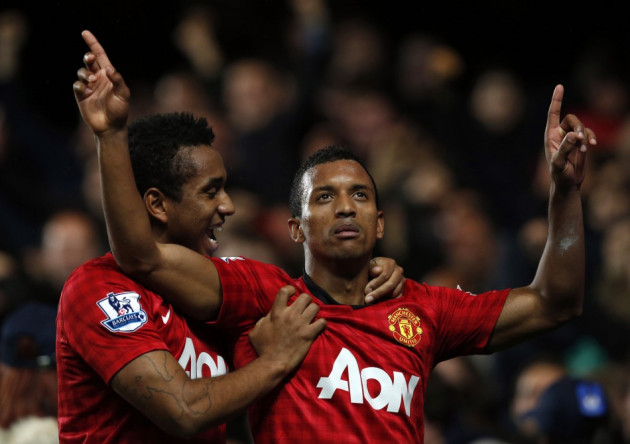 Former Porto midfielder Anderson has struggled to become a regular in the first team and has made just 10 appearances in the league this season. The 24-year-old's progress has been hampered by serious injuries and there remains doubts over his fitness because of the sheer amount of time he's spent on the sidelines.
There have been glimpses of the dynamic midfielder who played 24 league games in his first season but it seems as though he has fallen down the pecking order with Phil Jones often preferred in central midfield.
Anderson could be followed out the door by Nani who has also only featured in 10 Premier League games. The 26-year-old has also had injuries this season but appeared to be working his way back into favour when he faced Real Madrid in the Champions League.
However, a red card in that game and another injury means he will struggle to convince Ferguson that he should be rewarded with a new contract.
Come the summer Nani would have just one year remaining on his contract and it seems Manchester United may consider cashing in on the attacking midfielder.
Reports also suggest that Paul Scholes and Darren Fletcher may leave the club at the end of the season for very different reasons. Far from underperforming, it is more to do with the duo's age and fitness.
With Scholes now 38-years-old there has been little to suggest that he will be offered a new contract, unlike Ryan Giggs who has already penned a one-year extension, and he may well announce his retirement for a second time.
United may also be forced to part company with Fletcher as it remains unclear whether he will ever fully recover from the bowel problems that has limited him to just 10 appearances since November 2011.
The Scot has been with the club for his entire professional career but, after undergoing more surgery in December, the Manchester Evening News questions whether he will be able to play a key role in the first team any longer.
Ferguson has been linked with moves for several midfielders in recent months and it is believed that he may well look to sign long-term target James Rodriguez from Porto in the summer.