Real Sociedad have reportedly stepped up negotiations to complete the signing of Adnan Januzaj from Manchester United. Marca claims that Jose Mourinho is ready to cash in on the Belgium playmaker but the Premier League giants are demanding around €10m (£8.8m, $11,2m) to complete the transfer.
Januzaj, 22, was already heavily linked with a move to Real Sociedad in 2015 when David Moyes was still the manager of the Basque side.
The Belgian had previously enjoyed an impressive breakthrough campaign at United under the Scottish manager, scoring four goals in 27 Premier League appearances during the 2013-2014 season.
However, Januzaj has since failed to fulfil his potential in successive campaigns.
Manchester United sent him on loan to Borussia Dortmund in the summer of 2015 before recalling him mid-way through the campaign after failing to secure regular time at the Bundesliga side.
Mourinho said last summer that Januzaj featured in his long-term plans but dispatched him to Sunderland with hope he could resurrect his career under Moyes at the Stadium on Light.
"He fits in my plans which is why he's on loan at a Premier League club," Mourinho then said. "If he didn't fit into my plans then we don't care about where he's going. We care about him and think he's a talented player.
"I want to give him all the conditions to develop and to play well. He is in the right place with a manager that likes him a lot. Hopefully everything will go well for him because we want him back!"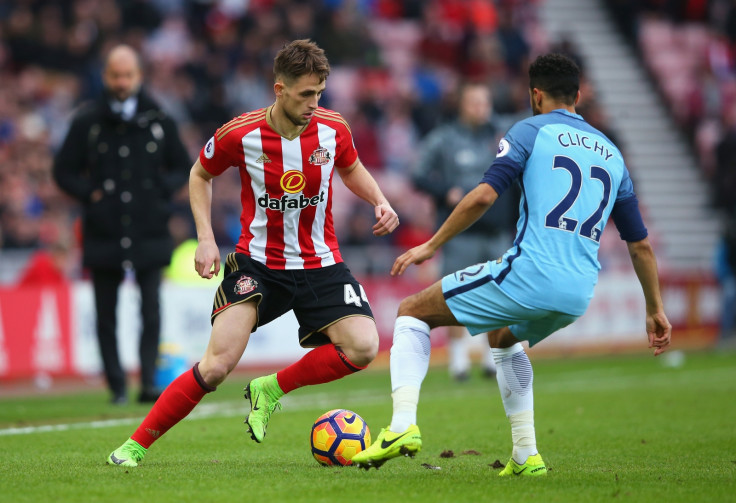 However, Januzaj also failed to make the impact expected at the Black Cats and Marca claims that Manchester United are now likely to sanction his departure on permanent basis.
The Spanish publications claims that Real Sociedad still trust in his talent and in recent days have stepped up the negotiations to lure him to Anoeta ahead of the 2017-2018 campaign.
Marca claims that United are demanding €10m to complete his sale but Real Sociedad want to reduce that fee by giving them a percentage share of any future sale.