Nemanja Vidic says Rio Ferdinand is the best defensive partner he's played alongside, as the Manchester United defender continues to undergo contract talks with the club over an extension to his current deal.
Ferdinand is in the final six months of his deal with the Red Devils, and Sir Alex Ferguson has expressed positivity in coming to an agreement with the 34 year old over his future.
And as Vidic continues to get back to his best after facing continual injury issues over the past year, the Serbia international says that he wouldn't play alongside any other defender if given the choice.
"We have played for seven years together and we have had so much success," he told FourFourTwo. "We understood each other from the first day.
"Sometimes you understand a player and see the game in the same way; if you have a player who likes to play a different way, sometimes it is difficult to play well together."
For Vidic, who turns 32 in October, the prospect of thinking about retirement is still very far off, but the former Red Star Belgrade man is already considering the prospect of entering management when he does.
"I would like to be a coach or a manager one day," he explained, "but you never know, you change decisions. I have had some coaching lessons and I am interested in that, but I am still a footballer."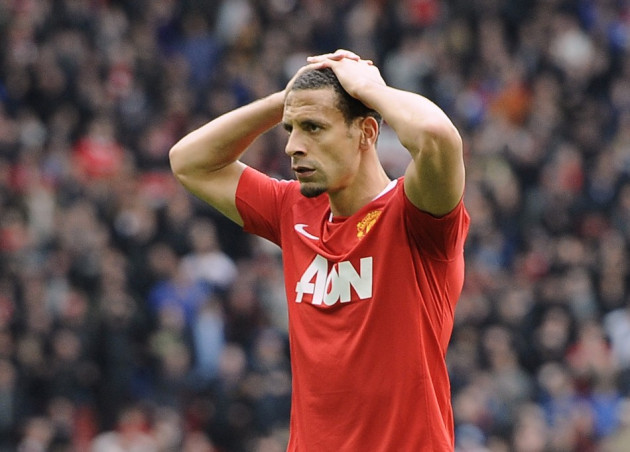 Ferguson's dealings with Ferdinand's contract have been typical of the United manager, who often doesn't give older players contract extensions until the final six months of their deal with the side.
His many structures at the club as a manager will no doubt change when he does eventually retire, and Vidic hopes that when that does happen there can still remain the stability that has driven the English giants forward for so many years.
"It is tough to say, the way the club is built is on stability, some of [the players] have been with Ferguson for 10 years," he said.
"We still want to keep stability. It will be a tough place to be and it will be a big challenge for the club and for the [new] manager to sit in that chair, but he will have support from the club and the fans and [we will] give him all he needs to do well.
"Who it will be, I do not know - the manager is still doing well, so we don't need to think about that now."