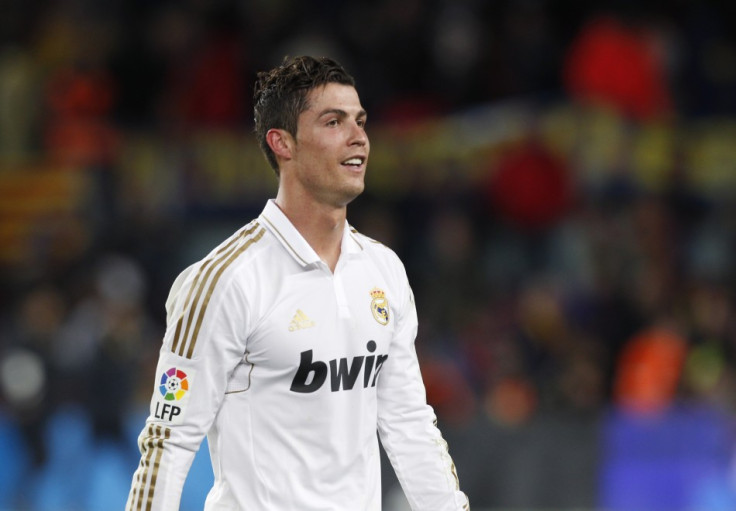 Real Madrid forward Cristiano Ronaldo admitted to being very disappointed after seeing former side Manchester United not win the Premier League title. He said he was so sure of the Red Devils beating Manchester City to the title he even put a wager on the result.
Unfortunately, City beat QPR on the final day, to claim their first league title in 44 years. Roberto Mancini's men pulled of a wonderful 3-2 last-minute win to deny their rivals. However, Ronaldo has added he expected his former club to come back strongly next season despite several commentators claiming City would now become the dominant team in England.
"I saw a few days ago [City scored] two goals in the last minutes, 91 and 93. I had a bet that Manchester United would win the league but I lost. I feel very disappointed because United are still in my heart," ESPN quoted Ronaldo as saying.
"City have a fantastic team now, but I think Manchester [United] will carry on being kings of England," he said, reported the Daily Mail
Meanwhile, Real Madrid boss Jose Mourinho feels Ronaldo deserves to win the next Ballon d'Or, instead of Barcelona's Argentinean sensation Lionel Messi. The 24 year old star player for the Catalan club has top scored in the Spanish league this season, with 50 goals. He has won the Ballon d'Or thrice.
However, Mourinho believes this time Ronaldo should be recognised, particularly after guiding Madrid to the season's league title. The 27 year old Portuguese finished with 46 league goals this season, just four short of Messi's tally.
"Cristiano has to win the Ballon D'Or, not because he has been the top goalscorer - he was that already last season - but because his goals have delivered a title. Messi scored 50 goals that weren't worth anything, in the same way that Cristiano scored 42 last season that didn't stand for anything," the Sun quoted Mourinho as saying.
"He hasn't been able to win the Pichichi (top-scorer in La Liga) and I believe he should be compensated with the Ballon D'Or," he added. Apart from Mourinho, former Porto goalkeeper Nuno also feels Ronaldo is the best footballer in the world despite Messi ending up with all the awards.
"Messi is a great player, but Cristiano is absolutely tremendous. He is the best in the world because he's the most complete player, he is fast, powerful, scores goals, has so much quality and always helps his team out defensively if needed," ESPNStar quoted Nuno as saying. The 38 year old Portuguese also claimed Ronaldo was even better than the likes Pele, Alfredo Di Stefano and Diego Maradona.
"Football has changed a lot, and I doubt that players such as Pele, Di Stefano and Maradona could do what Cristiano does now with that intensity. He is the perfect 10. I have never seen such a perfect football machine," he emphasised.