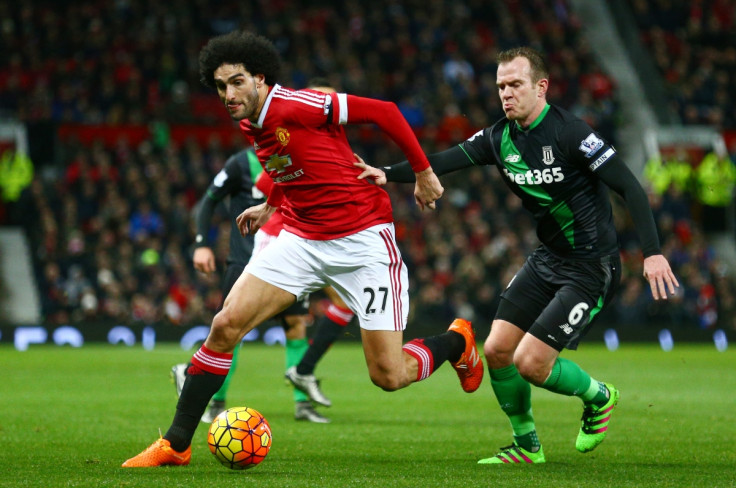 Manchester United midfielder Marouane Fellaini admits the club's involvement in the Europa League is disruptive. The Red Devils' participation in the competition means they will be playing on Thursday evenings, before then taking to the field again on Sunday or Monday.
United face Danish side FC Midtjylland in the Europa League this week (18 February). The 28-year-old Belgian said United will do their best to progress in the much-maligned tournament, but confessed its scheduling is awkward.
"It is a big week when you play on Thursday and then either Sunday or Monday – the recovery time is a lot less," Fellaini said, according to United's in-house TV station MUTV. "But we want to do the best we can in the Europa League, as it is a competition there to be won.
"Make no mistake, we'll be going into Thursday's game aiming to win, as we want to do well in the competition." United follow their Europa League tie with an FA Cup clash against Shrewsbury Town on 21 February.
Fellaini also revealed he expects the Danish side to show plenty of aggression when the two sides clash later this week. "They will be very aggressive as they want to win and show that they are a good team, but we are strong too and have great players," the Manchester United midfielder said.
"We have the capacity to win and we want to win the game, even though it will be difficult. We have to be motivated because we know they will be."