Sprinter Usain Bolt has declared he is confident of making a positive contribution towards Manchester United's successes, if he were given the chance to play for the Old Trafford club. The Jamaican champion defended his men's 100m title on 5 August by setting a new Olympic record time.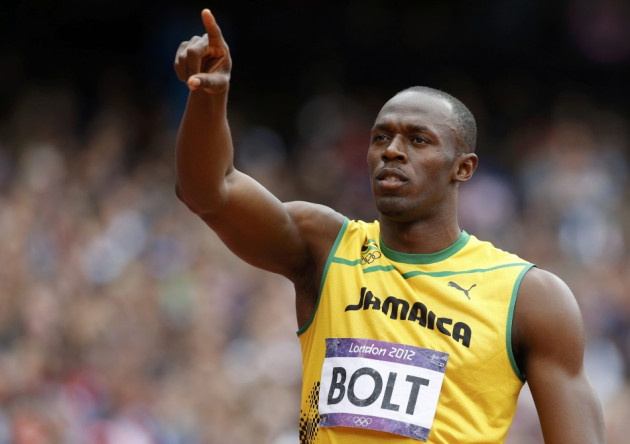 "People think I am joking. But if Alex Ferguson called me up and said, 'OK let's do this, come and have a trial', it would be impossible for me to say no. I would not take up the challenge if I didn't think I was good enough," The Sun quoted Bolt as saying.
"I am a very accomplished player and know I could make a difference. I am in Britain for a few more days. If Alex Ferguson wants to give me a call he knows where I am. I definitely want to see what I could do. I think I could step up to the Rooneys," the 25 year old added.

Bolt has support from within the Old Trafford camp too, with veteran centre back Rio Ferdinand tweeting: "If you want that trial at Man Utd shout me, I'll speak to the boss!! Well done in 100m", to which Bolt replied: "After the Olympics we work on that ... lol ... thanks man."
Meanwhile, it was business as usual for the Jamaican, who advanced to the semi finals of the men's 200m event with victory in the first Heat. The defending champion got out of the blocks strongly and smoothly and was in control from early on... he could even afford to ease off as he approached the finish, eventually clocking 20:39s. The fastest qualifying time was that of Ecuadorian Alex Quinonez, who stopped the clock at 20.28s - a new national record. Bolt's Jamaican compatriot Yohan Blake also qualified for the semi final, scheduled for 8.10 pm BST on 8 August.
Bolt added that he was sure he would acquire legendary status if he were to successfully defend his 200m title at the London Games.
"This gold [100m] means I am one step closer to being a legend so I'm working toward that. That's just one step. I have the 200m to go, so I'm looking forward to that," BBC quoted the athlete as saying.