Paul Scholes has admitted that when he does eventually retire from Manchester United, and stay retired, the midfielder will consider a managerial move to his beloved club Oldham.
Though Scholes never played for the League One side, he has always supported them, and held a soft spot for Oldham throughout his years with the Red Devils.
It was always rumoured that Scholes might go behind the scenes for United when his playing days came to an end, but the 37 year old has opened the door to a possible managerial stint at the club he has always held close to his heart.
"It's quite difficult to say," he told the Daily Mail when asked about managing Oldham. "I don't know what will happen when I stop playing and Oldham have a manager.
"But I love Oldham and it's the first result I look out for every week. I take my lad to watch them whenever I can."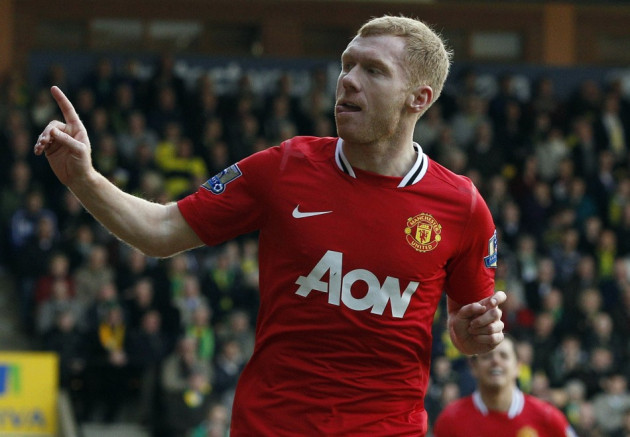 Scholes retired from United at the end of last season, but made a shock comeback against Manchester City at the start of the year as Sir Alex Ferguson struggled with his midfielders.
The England international's return to Old Trafford was a massive turning point in the side's season, and after his contributions Ferguson was able to convince the legend to sign a another contract keeping him at United for another season.
His coaching skills have been tested at his current club, with Scholes working behind the scenes as he entered retirement briefly last season.
And after reportedly considering playing for Oldham before his first retirement, the club is still clearly very important to him, despite spending his entire career with United.