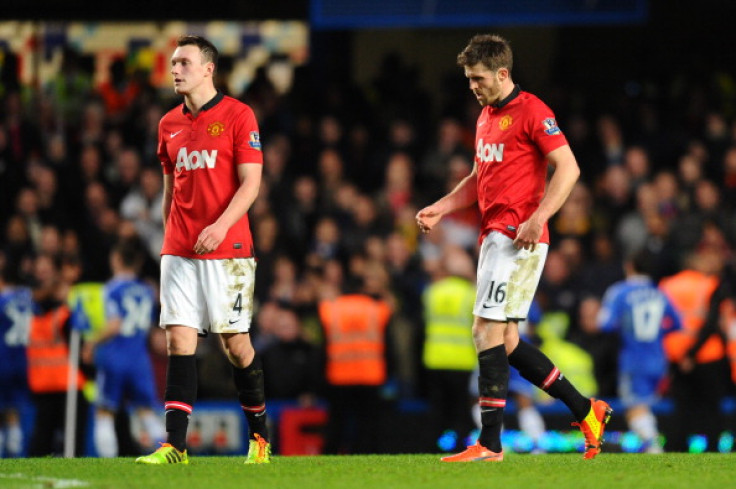 Manchester United defender Phil Jones has revealed that he was "frightened" after his injury reports stated that he had a blood clot in his calf earlier in the season. The 23-year old is back in the squad now and is fighting for a spot in the team against the likes of Chris Smalling, Daley Blind and Marcos Rojo.
"It was pretty frightening at first at least until I found out the extent of the injury. And then it was just about doing the right thing, and recovering well and making sure it went. It happened in pre season against Barcelona and I just felt some tightness in my calf and it kept coming and didn't go away," Jones said, as quoted by the Mirror.
"I thought nothing of it at first. We got back to England but a couple of days before we played Tottenham in the first game of the season I felt it again."
The Red Devils are going through an injury crisis in defence at the moment, with Luke Shaw out for what is ostensibly be the rest of the season, while Antonio Valencia is also feared out for five months after undergoing surgery on his foot. Rojo has in the meantime been drafted into left-back, while Matteo Darmian is expected to keep his place following the Ecuadorian's absence.
Jones started in England's 2-0 loss to Spain in an international friendly on Friday, 13 November but insists that the result shall have no bearing on how the team shall prepare for the upcoming European Championships next year. The defender insists that the Three Lions matched Spain for the major part of the game, but were unlucky to concede the goals they did, in the latter half of the game.
"It was difficult to take, coming off the back of a good run as well. We knew it was going to be difficult. They're a good team. But so are we and I think for 70 minutes we pretty much matched them and carved out the better opportunities but we have to be ruthless in front of goal," Jones added.
"Certainly up to 70 minutes, and this is only what I'm saying, I really don't think we were far behind them. I thought we matched the them."