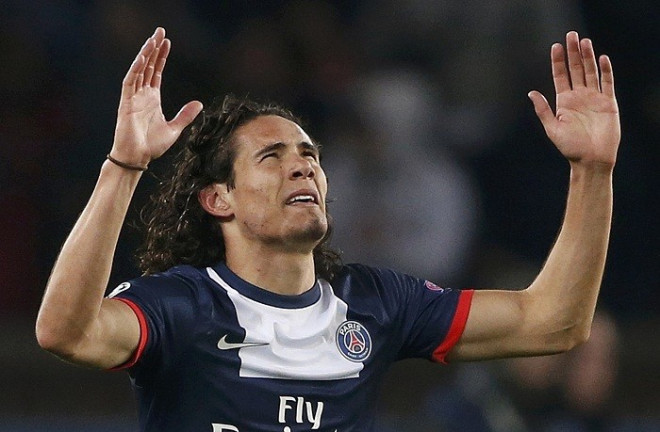 Manchester United are willing to let Robin van Persie leave in the summer but only if they can secure a deal with paris Saint-Germain for Edinson Cavani, according to the Sunday People.
The Dutchman has failed to recreate the same form which helped United lift the Premier League trophy last season and has cut a frustrated figure since the retirement of Sir Alex Ferguson.
The striker has been plagued with injuries for the better part of this season and has failed to strike up a proper partnership with Wayne Rooney since his return to fitness which is hurting the Red Devils.
The former Arsenal man has been linked with a move out of the club, with the Emirates being his preferred destination, from where he had transferred to Old Trafford in 2012.
Moyes is willing to sell the player for something around £15m but will be difficult to secure the fee, given his age and £180,000 a week wages he is currently earning with the defending champions.
The former Everton manager is ready to spend £58m on Cavani, who he believes has the attributes to drive United back to their perch, from where they have been thwarted this season.
The Uruguayan has been in good form this season for the Ligue One leaders, scoring 14 goals in his 22 appearances and will be a major addition to any squad he decides to move to in the summer.
Meanwhile, the Dutchman was involved in a controversial incident in their game againt West Brom this weekend, where he fouled Steven Reid just minutes after being booked for his tackle on Morgan Amalfitano.
West Brom manager Pepe Mel was furious with the referee for not handing out a second yellow card to the striker, an incident which he believes would have changed the course of the game.
"It was a clear second yellow card. I didn't speak to the referee after. There was no point, but with the red card to Van Persie, the game would have changed and been completely different," Mel said after the game.