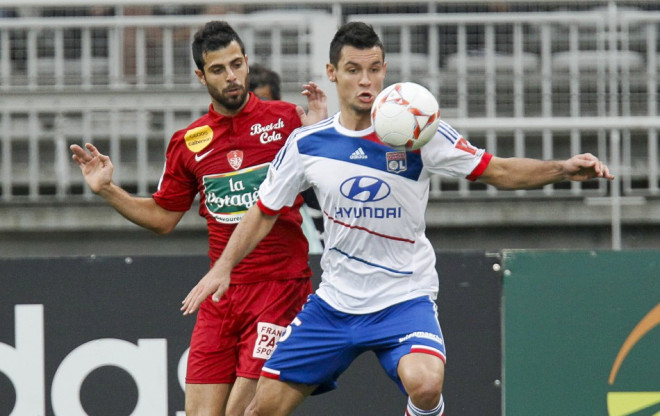 Manchester United are planning a bid for Dejan Lovren in the summer, according to the Metro.
The Red Devils are in the market for a defender to replace Nemanja Vidic who is on his way to Inter Milan in the summer after refusing to sign a new contract.
United have been in an abysmal form defensively this season and have shipped in goals for fun at home, in what has been a catastrophic start to David Moyes' career at Old Trafford.
The likes of Chris Smalling, Phil Jones and Jonny Evans have all been defensively naive, making it untenable for Moyes to invest in a defender.
Lovren has had a brilliant season with Southampton and notwithstanding injuries, has been among the best defenders in the league. United are ready to offer the Saints a fee in the range of £15m, almost double the fee they paid for him when he transferred to the Premier League from Lyon less than a year ago.
United need another defender to cover for Rio Ferdinand, who is past his best and is likely to leave in the summer. This will be a good move for the Saints, who have seen their best attacking talent taken away from them in the likes of Theo Walcott, Gareth Bale and Alex Oxlade-Chamberlain in recent years.
With Adam Lallana and Jay Rodriguez making the headlines now, they can use the cash to stave off interest from other parties for their frontman, who have been winning them games this season.
The Saints suffered a 3-2 loss against Tottenham in the league on Sunday, having gone 2-0 up in the first half. However, goals from Christian Eriksen turned the game around as Spurs staged a remarkable comeback to score three goals and win the game.
Meanwhile, United have carried their form in the Champions League where they beat Olympiacos into the domestic season, beating West Ham 2-0 through an inspired performance from Wayne Rooney.