Manchester United have made an inquiry over the availability of Raheem Sterling, according to reports, with the Liverpool youngster continuing to stall on contract talks with the club.
Sterling has had a breakthrough season for the Reds, and with a squad that has left some to be desired for Brendan Rodgers, the younger players have been handed the chance to step up and show their worth for the senior team.
Liverpool have been in contract talks with Sterling, and in past weeks Rodgers insisted that he was confident the talks would come to a new agreement, hinting that the 17 year old would be crazy not to agree to a deal with the club after they had handed him the chance to be a regular in the starting line-up.
"If you are 17 and playing regularly, you would be very foolish not to commit yourself very quickly," he said recently. "If I was Raheem Sterling and his agents, I would look to tie it up very quickly.
"Raheem's [contract] has been ongoing, really.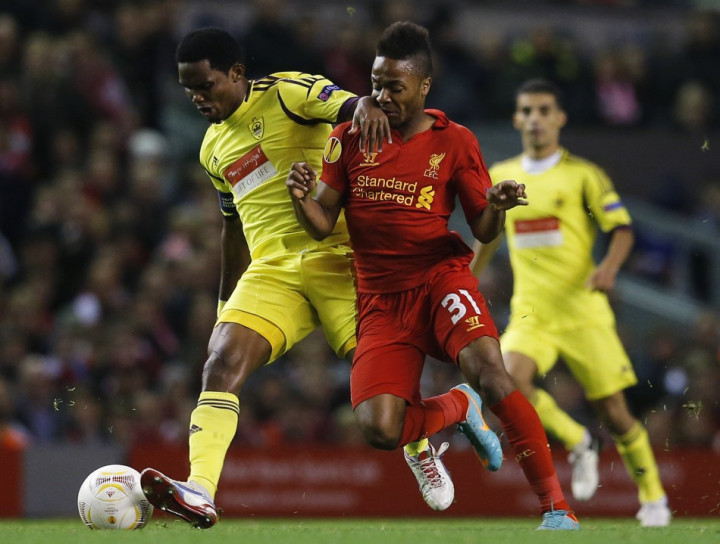 "The club and his representatives are in good dialogue and communication and ­hopefully we will get that resolved very soon, but there is no timescale."
Sterling's advisors hit back, claiming that Liverpool had entered into no talks with Sterling for a contract as yet.
In the meantime, reports have started speculating that United are interested, and Goal.com reports that the club have made an official enquiry to find out the details of the situation surrounding his future.
Sterling would be the type of signing that would suit Sir Alex Ferguson, with the Scot currently building yet another generation of young stars capable of challenging for trophies.
The winger would also be extremely handy if Nani does intend to leave before the end of the season, which reports have recently suggested.