Former Manchester City legend-turned-agent Georgi Kinkladze has revealed that Manchester United winger Nani held talks with Zenit St Petersburg during the summer transfer window before withdrawing from negotiations over money.
The Portuguese winger has made four league starts this season for United following a summer in which he was linked with moves to Juventus and AC Milan.
And 39-year-old Kindladze, who after a glittering playing career with the likes of City and Derby County has turned to working as a football agent, says the United man was close to moving to Russia - even though he has ruled out any involvement in a potential move for Nani in the summer.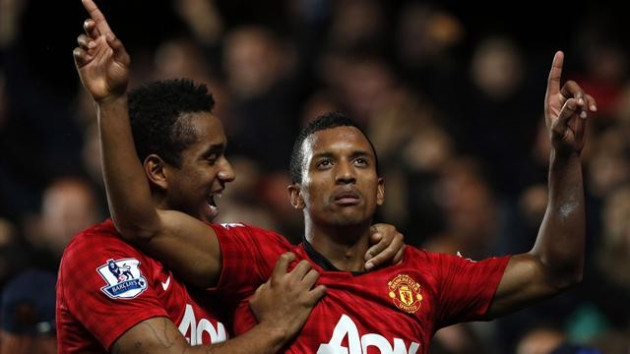 "He really wanted to be with Zenith - and I had contact with United," said Kinkladze. "But the Portuguese requested a salary that was abandoned; €11m per year.
"In my opinion, Nani specifically named the sum, that turned into negotiations but he did not plan to go anywhere. He's 26 years, playing in the best club in the Premier League."
In August, Kinkladze rejected claims he was the go-between in a deal to take Nani from United to Zenit in the summer.
"Regarding whether Zenit have offered £25m for Nani, I can't answer the question," Kinkladze said.
"You're better off speaking to the Zenit management. I am not taking part in the negotiations, although I do specialise in the English Premier League and am in contact with several Russian clubs."
Amid injury, Nani has seen his opportunities limited this season with Sir Alex Ferguson preferring to play three forwards in Javier Hernandez, Robin van Persie and Wayne Rooney, while the likes of Antonio Valencia and Ashley Young have been used sporadically.
Nani made 24 starts for United in the Premier League last season as the club came within a goal of claiming their 20th league title, only to be pipped by Manchester City.
United have the opportunity to seek revenge at the Etihad Stadium this weekend when they travel to City looking to retain top spot in the Premier League.