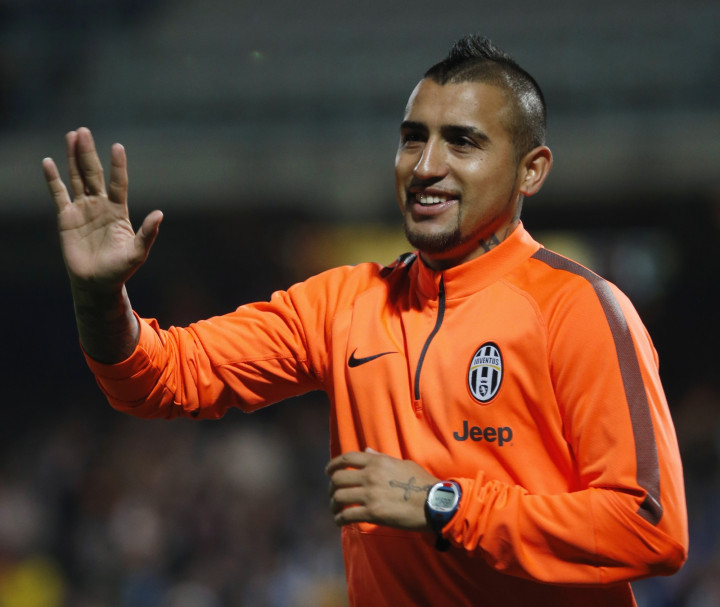 Even though Juventus manager Massimiliano Allegri has insisted once again Arturo Vidal is not on the market, reports in Italy claim Manchester United will eventually secure his services with a €55m (£44m) bid.
Following the arrivals of both Ander Herrera and Luke Shaw earlier in the summer, Vidal has been earmarked as one of Louis Van Gaal's transfer targets for the summer alongside Angel Di Maria, Juan Cuadrado and a number of centre-backs.
Reports in Italy claim Juventus had sent United a deadline ultimatum to close the deal before last Friday or forget about his services as they would like to conclude the transaction as soon as possible - with Inter Milan midfielder Fredy Guarin earmarked as a possible replacement for Vidal.
Despite Juventus' denials, Tutto Sport understands the Premier League giants will still be able to secure his services if they match the Serie A club's £44m valuation before the end of the transfer window.
"I don't think he's on the market, if that's what you want to know. Great players are always talked about. Big clubs are only looking for great players, but Juventus are a great club. Obviously Bayern or United or Real Madrid can think about him as much as they want," Allegri maintained.
Meanwhile Van Gaal admitted on Saturday he was still expecting further additions after the disappointing 2-1 defeat in the Premier League opener against Swansea.
"I have thought that before this match, so it is no different. When we were playing in the US, I thought the same. I know in what positions we need better players. But you have to buy only when the player can fulfil the way of playing that I ask. We have to wait and see. But we could have won today," he said.