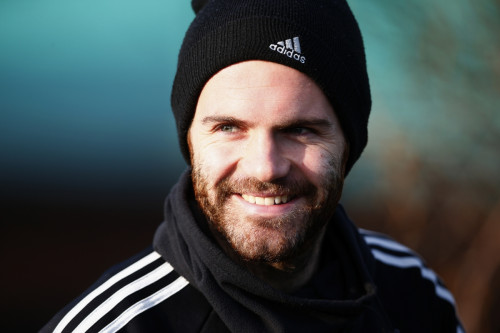 Chelsea boss Jose Mourinho asked Manchester United to include Nani as part of the £37m deal that saw Juan Mata move to Old Trafford but David Moyes turned down the offer immediately, reports in Spain claim.
After Kevin De Bruyne's departure and choosing to sell the Spanish maestro to United, the Chelsea manager was keen on signing a winger to supplement those losses and according to Marca his first choice was Nani rather than Mohamed Salah, who was eventually brought to Stamford Bridge.
Following Chelsea's 3-1 victory over United on January 19 the first meetings between Moyes and Mourinho took place. The United boss told Mourinho he wants Mata and in return the Portuguese asked him to include Nani in the deal. Moyes turned down Mourinho's offer immediately, as the Premier League champions had no intention of weakening their squad.
After being told Nani was not available under any circumstances, Mourinho opted to signed Salah, his back-up choice, who was very close to Liverpool, Marca claimed.
The Spanish newspaper report that negotiations regarding Mata's future have been underway since last summer, as Mourinho's intention since he returned to Stamford Bridge has always been to sell Mata as he prefers to use Oscar in the playmaker role.
Indeed, Chelsea offered Mata to Atletico Madrid and Valencia as they sought not to strengthen a Premier League rival but Mata "did not accept to go where Mourinho wanted and instead one month ago he chose to join Manchester United".
Marca add that United's goalkeeper David De Gea has been a key factor in Mata's decision as he called his compatriot many times during last month to convince him to move to Old Trafford.
On Thursday, one day before Mata's move to old Trafford was announced, Chelsea also confirmed the signing of Salah from FC Basel as his replacement.