Manchester United defender Rio Ferdinand has had his say on just who is the greatest footballer to ever play the game and it is bad news for Cristiano Ronaldo and Lionel Messi.
The Real Madrid and Barcelona forwards have been rewriting the record books with their performances in recent seasons and are once again battling it out to see who is crowned the best player on the planet.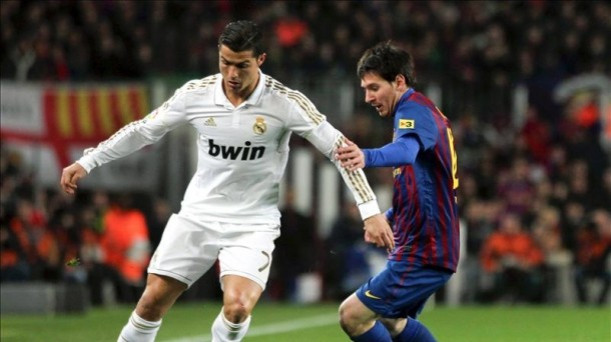 It is clear to one and all that both men will enter the history books as two of the finest players to ever grace a football field. However, when it comes to who is the best of all time, Ferdinand believes they come up short.
Taking to his Twitter page, the Manchester United and England defender decided to give his two cents worth and duly declared that Diego Maradona was better than the two modern day greats.
"[sic] #BestFootballPlayerEver Diego Maradona," tweeted Ferdinand. "When Messi/Ronaldo win the league with a team that isn't winning things + then the World cup then I'll reconsider!"
Maradona famously managed to help transform a Naopli side that was struggling in Serie A as they went on to win two league titles in his time at the club.
His performances at the 1986 World Cup will also never be forgotten as he helped Argentina win the World Cup, with many suggesting that the midfielder was the only reason they lifted the trophy that year.
Messi has already won far more trophies in his glittering club career with Barcelona, but has struggled to replicate that form for Argentina and has never made it past the quarter-final stage at the World Cup.
Former Manchester United star Ronaldo has also succeeded at club level, winning league titles in England and Spain. However, like Messi he has never managed to guide Portugal to a major trophy, despite having now played in five tournaments.
Both players can boast to having more impressive statistics than Maradona, with both men averaging more than a goal a game in recent season. Yet, Ferdinand believes that statistics are not the only parameters to judge who is the greatest.
"[sic} Messi + Ronaldo stats are a joke...on another planet from everyone past + present....stats are not the be all and end all though!" stated Ferdinand.
The opinions of the Manchester United defender certainly caused mass debate with numerous people responding to his comments and making their own suggestions as to who is simply the best footballer to have ever played the game.
Have your say below and tell us who you think is the best