Sir Alex Ferguson has talked up Rio Ferdinand in preparation for the 2012 Euros, with the Manchester United manager insisting the defender will provide much needed experience for the England side.
Ferdinand hasn't been involved in the England fold since the side took on Switzerland last June, and controversy surrounding his relationship with John Terry is said to have had an impact on his chance for selection.
Terry is currently charged with racially abusing Ferdinand's brother Anton, but Ferguson believes his performances for United make him worthy of a call-up as the Euros draw near.
"He has done fantastic this season [and] has coped very well," he told AAP.
"I don't know if Roy's thinking about the situation because I haven't spoken to him but experience is going to be important in the European Championships.
"I think Phil Jones and Chris Smalling should go but they have not played a lot of football this season in terms of centre-back play, so you go back to what you are left with.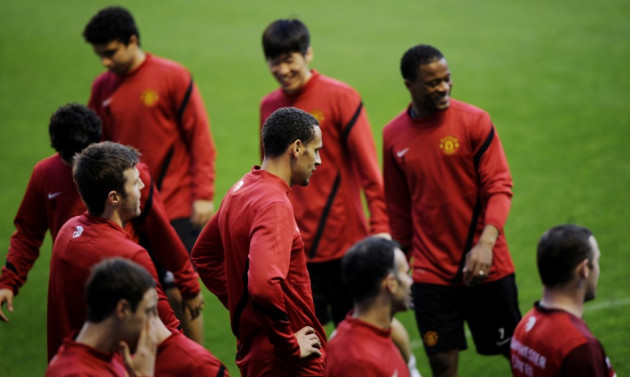 "You have John Terry and Rio Ferdinand and Gary Cahill. Then you have Jones and Smalling. There is not a lot after that."
Roy Hodgson, who was just announced this week as England manager, said he hopes to speak to the United star about a possible inclusion in the side.
And news outlets such as The Sun are reporting that Ferdinand is also willing to take part in the Euros, if he is wanted by Hodgson.
Ferguson also had an opinion on Hodgson's appointment as manager, saying that his experience will count for a great deal as he prepares for the high pressure tournament in June.
"Roy, as everyone has pointed out, has fantastic experience," he said. "He is a good man and has the right profile for the job in every respect.
"I have always said that for that England job, you need to be in your 60s.
"Do you really need club football when, at that age, you could be managing your national team?
"I always said Jock Stein was the perfect age for managing Scotland. He had all that experience of managing Celtic. Roy has all that experience behind him."
United will be losing a host of players to the Euros, and possibly to the Olympics as well. And though Ferguson appears accepting of the idea of not having players during June, when the Olympics begin he has already made his displeasure clear about sending players to the event.