Manchester United defender Rio Ferdinand has revealed that Sir Alex Ferguson resorted to his legendary mind games in order to inspire his current crop to once again challenge for the title.
Having been in charge of United for 26 years, Ferguson knows exactly how to get the best from his players, and was once again delivered a speech designed to shock his players into a performance.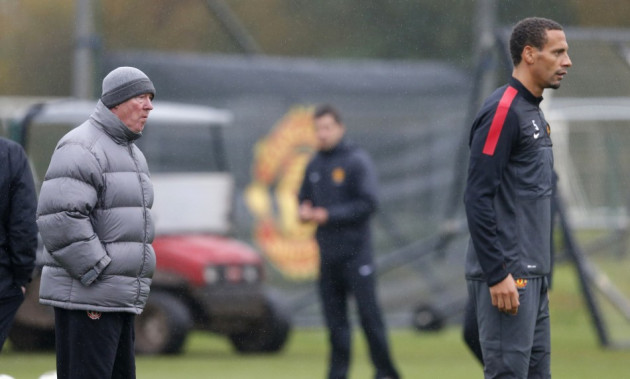 Having lost twice in their opening six games, Manchester United travelled to Newcastle, where they had lost 3-0 last season, knowing that they needed to produce a performance so as to not fall further off the pace.
Ferguson decided to show his players the league table in the dressing room before the game, with Ferdinand admitting he rarely checks their league position before Christmas.
"Before kick-off, the manager showed us the league table to emphasise that point and it didn't make pretty reading," the England defender told The Mirror.
"I don't really look at the league table until Christmas normally. When we all saw it that day, it hit home. We thought, 'Wow, we need to shake ourselves up.'
"Thankfully, it turned out to be a good day for us. Sometimes things just click into place and we just felt very secure in that game and it felt very much like the Manchester United of old, from a couple of years ago.
"I think we'd got into a position this season, a bit like we did at the start of last season, where we were just playing open, expansive football and expecting to score three or four goals and not really concentrating as we should on our defending."
Manchester United have now moved to top of the table and have secured wins over Arsenal and Chelsea in the league, whilst also sealing qualification for the knockout stages of the Champions League.
Ferdinand believes the Newcastle win was a turning point and Ferguson finally got across how they needed to play in order to launch a serious challenge on the Premier League.
"Up until the game against Newcastle, we'd been a bit open and playing in that way of 'We attack, [then] you attack'," said Ferdinand.
"This league is unforgiving in that sense. If you're not on your game in all areas you'll get punished.
"But I think the performance against Newcastle signalled a bit of a change in mentality from us and hopefully that's a taste of things to come for the rest of the season.
"If we can maintain that kind of form I believe we've got a really good chance of being successful this season."