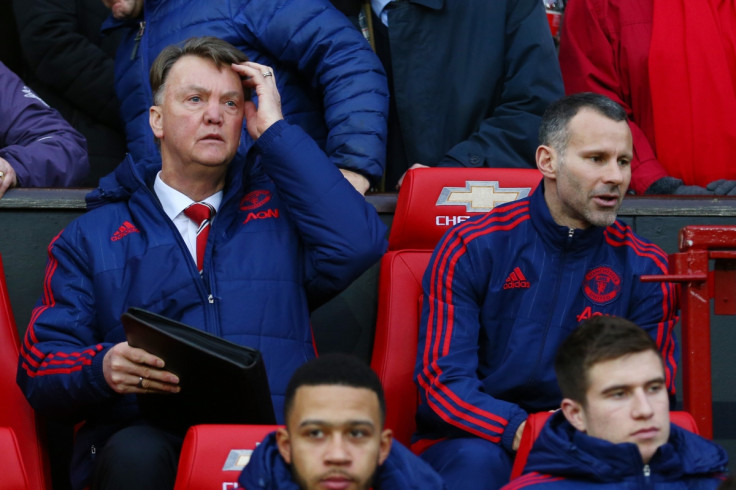 Manchester United reportedly fear Ryan Giggs will quit the club if he is not chosen to replace Louis van Gaal as manager. The 42-year-old star has served as the Dutchman's assistant since 2014 and is widely thought to be the person United had wanted to become their next boss.
However, with speculation continuing to surround Van Gaal's future, it has been suggested the Old Trafford club may instead choose to replace him with a more experienced coach. The likes of Jose Mourinho and Pep Guardiola have been linked to the managerial role at United.
Officials at United fear Giggs will decline the chance to work as the assistant to another manager and may actually end his 28-year association with the club, according to The Mirror. It has been reported, too, that Giggs may be reluctant to assume the job on an interim basis, having performed that role following the sacking of David Moyes in 2014.
Meanwhile, Australian goalkeeper Mark Schwarzer – who worked with Mourinho at Chelsea – thinks the Portuguese boss would be the perfect man to replace Van Gaal at United. "He is a world class manager. His experience, his knowledge of the game and his understanding of the Premier League, which Van Gaal has only had for the last 18 months, would be invaluable to United," Schwarzer told talkSPORT.
It has been widely suggested that Mourinho's abrasive style of management is unsuited to United. However, Schwarzer warned that if United do not appoint his former boss, there will be plenty of big clubs who are willing to take the risk.
"Mourinho has proven time and time again wherever he has been that he has brought almost immediate success to clubs. His record speaks for itself," he said of speculation linking Mourinho to United. "If it is not Manchester United before the end of the season, or at the end of the season, there will be another world-class team knocking on his door trying to get his signature."