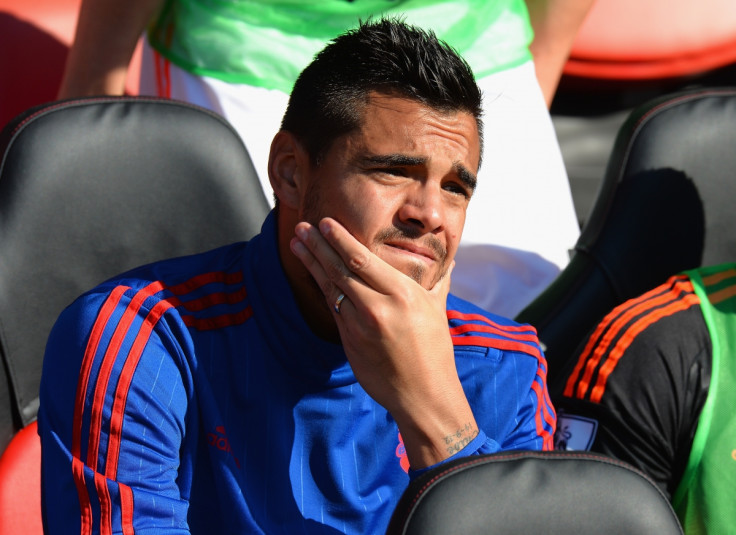 Sergio Romero admits he knew he would likely play second fiddle to David de Gea at Manchester United but has no intention of seeking a move away from the club any time soon. The 28-year-old, who joined United on a free transfer in the summer, started the club's first six games of the season while De Gea was benched as his transfer saga rumbled on until the final minutes of transfer deadline day.
Despite the late drama, De Gea remained at United and was immediately reinstated as the club's first choice in goal after a proposed move to Real Madrid fell through. Since then, Romero has been limited to just one appearance for the club in the Capital One Cup. United were eliminated from the competition in that match, suggesting the Argentina international could see even less first-team football.
Romero is unconcerned about his own situation, though, telling ESPN: "I am not really thinking [about the future], at least not in this moment. There is a lot of time to see what happens. I don't think too much in the future I prefer to live what is going on every day. In football you never know what could happen. Today you play, tomorrow you don't.
"What I know is that you always have to be ready for when the chance comes. Nobody is the owner of any position in football. I am happy at Manchester United. I am at one of the most important English teams and one of the most important teams in the world."
Although Romero plays the role of understudy for his club, he remains Gerardo Martino's first choice for Argentina, where he is asked to play in the exact same manner Van Gaal demands of him. "Martino trusts in my conditions," he continued. "He asks me to do the same thing I do at Manchester United. Van Gaal always wants me to play with my feet and to be an option for the defenders and that is very useful for me when I have to come and play for Argentina."