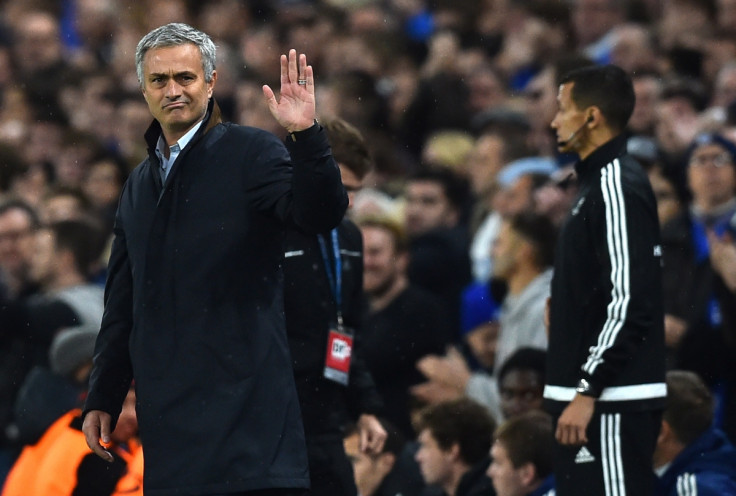 Manchester United have a deal in place to sign Jose Mourinho from Chelsea following the end of the season. A few Red Devils faithful have cited concerns over Louis van Gaal's "frustrating" style of play, where they have failed to create chances, which has quite recently resulted in a flurry of stalemates.
Spanish publication TodoMercadoWeb believes that all this is set to change next season when Mourinho moves to United, with Diego Simeone in line to take over at Stamford Bridge. The Portuguese manager has seen his fortunes turn upside down this season, from winning the league to currently languishing only three points clear of the relegation zone and 15 points off the top of the league.
However, Simeone's appointment will depend on if the Blues manage to qualify for the Champions League in the upcoming season, which given their current form looks a distant possibility. The report states that Simeone will wait until April or May, to decide and then consider a move to the Premier League, if the situation suits him.
The former Real Madrid manager has also had countless altercations with referees which has led to repeated fines by the FA and also a stadium ban, which kept him out of the Blues' Premier League fixture against Stoke City at the Britannia Stadium. However, reports suggest that his job with Chelsea is still safe, with owner Roman Abramovich looking to turn a new leaf by allowing his present manager to rectify his mistakes on the pitch than go on a hire and fire policy like he has since taking over in 2003.
Meanwhile, Van Gaal has done well at Old Trafford, finishing fourth in the league in his first season at the club after a David Moyes-led team finished seventh in the previous season. The Dutchman's contract with United ends in 2017, but should he fail to win a trophy yet again this season, the management could be willing to give Mourinho a try, who is a proven winner and has won league titles everywhere he has been in charge in Europe.