"Football, Bloody Hell" - Sir Alex Ferguson's Most Memorable Quotes
While it may have been a growing inevitability, today's news that Sir Alex Ferguson will retire as manager of Manchester United has been no less ground shaking. After 26 trophy-laden years at Old Trafford, the Scot will move upstairs to assume a director's role at the club, leaving some extremely big shoes to fill.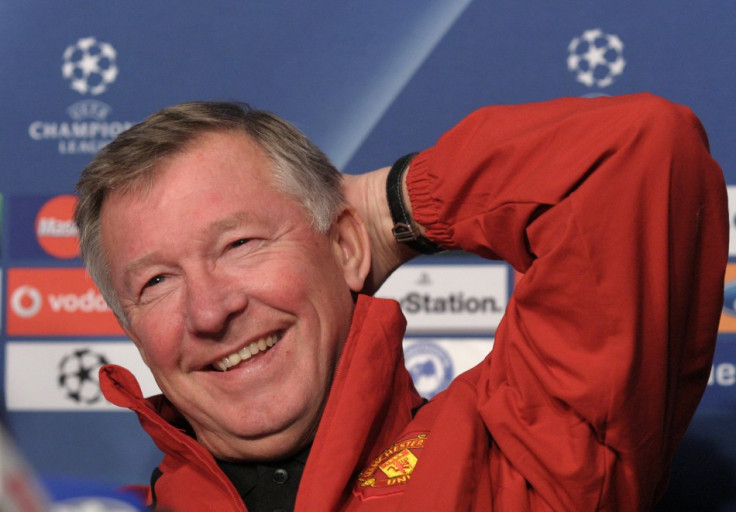 As the longest serving manager in English football, the 71-year-old has produced a fair number of timeless quote over the years. Here is a selection of his finest efforts.
"My greatest challenge is not what's happening at the moment, my greatest challenge was knocking Liverpool right off their f***ing perch. And you can print that."
Ferguson responds to comments made by Alan Hansen suggesting the United manager was past his best in 2002. Fast forward nine years and United would hold a 19-18 advantage over Liverpool in total league successes.
"It was a freakish incident. If I tried it 100 or a million times it couldn't happen again. If I could I would have carried on playing!"
Ferguson following the infamous incident where a stray football boot caught the blossoming world super star David Beckham square in the head,
"At the end of this game, the European Cup will be only six feet away from you, and you'll not even able to touch it if we lose. And for many of you, that will be the closest you will ever get. Don't you dare come back in here without giving your all.'"
Ferguson's stirring message to his side when they were 1-0 down to Bayern Munich at half time in their Champions League final in 1999.
"Football, bloody hell!"
The manager's breathless comments after his side came back in the dying minutes to beat Bayern 2-1 in that same final.
"If he was an inch taller he'd be the best centre half in Britain. His father is 6ft 2in -I'd check the milkman."
Ferguson's appraisal of Gary Neville before the defender made the right back spot at United his own.
"I think he was an angry man. He must have been disturbed for some reason. I think you got to cut through the venom of it and hopefully he'll reflect and understand what he said was absolutely ridiculous."
The United boss reflects on his his old adversary Rafa Benitez following the Spanish manager's 'facht' laced rant aimed at the United contingent.
"He was towering over me and the other players were almost covering their eyes. I'm looking up and thinking 'if he does hit me, I'm dead."
Comments from Ferguson following a particularly touch and go half time argument with Peter Schmeichel.
"He was certainly full of it, calling me Boss and Big Man when we had our post match drink after the first leg. But it would help if his greetings were accompanied by a decent glass of wine. What he gave me was paint stripper."
Ferguson recalls his first meeting with Jose Mourinho.
"I'm no' wanting that on. I want to cancel that interview right? The whole f***ing lot of it. Cancel it. You know the f***ing score, son, so f***ing make sure that it doesn't go out or you'll never get in this f***ing club again."
Ferguson tears into BBC'S John Motson after asking whether Roy Keane would be internally punished following a red card in 1995.
"I remember the first time I saw him. He was 13 and just floated over the ground like a cocker spaniel chasing a piece of silver paper in the wind."
Ferguson recalls casting an eye over Ryan Giggs for the first time.
"You must be joking. Do I look as if I'm a masochist ready to cut myself? How does relegation sound instead?"
Ferguson when asked for his thoughts on Liverpool ending a 20 year wait for league glory in 2007.
"It was the most emphatic display of selflessness I have seen on a football field. Pounding over every blade of grass, competing if he would rather die of exhaustion than lose, he inspired all around him. I felt such an honour to be associated with such a player."
Ferguson on Roy Keane's performance against Juventus in the second leg of their Champions League semi-final in 1999.
"It's getting tickly now - squeaky-bum time, I call it."
Ferguson on the conclusion to the 2002/03 season. A phrase now synonymous with the end of season run in in England.
"I am such a bloody talented guy. I might go into painting or something like that."
Ferguson on his plans after football.
"They have those fans who are so emotional and fanatical, they expect to win the World Cup."
Ferguson on Newcastle fans.
He'll be getting a hug and a kiss from me - maybe even two!"
Ferguson on Sam Allardyce after Bolton handed United a huge favour by drawing with Chelsea in the title race in 2006/07.
© Copyright IBTimes 2023. All rights reserved.