Bryan Robson insists that Sir Alex Ferguson will remain at Manchester United for another five or six years, with the Scot still having a lot of life left in him as the side go from strength to strength.
The Red Devils' 3-2 win over Manchester City in the derby yesterday was yet another example of how Ferguson can change his tactics and transfer policy to take on any opposition, with the English giants now top of the table and six points clear of their bitter rivals.
And Robson believes that the Scot's prediction of another 3-4 years in management is inaccurate, with at least five left in the man who has won more than 30 major trophies since moving to United 26 years ago.
"He's just incredible," Robson told Talksport. "You go to the training ground and he's always first in at half seven in the morning. He's just got so much enthusiasm for the job and there is drive for these big games. He just relishes these sort of challenges.
"He's rebuilt the squad probably four or five times at United in 26 years and the success just goes on, hopefully he'll be about for another five or six years so that success stays with the club."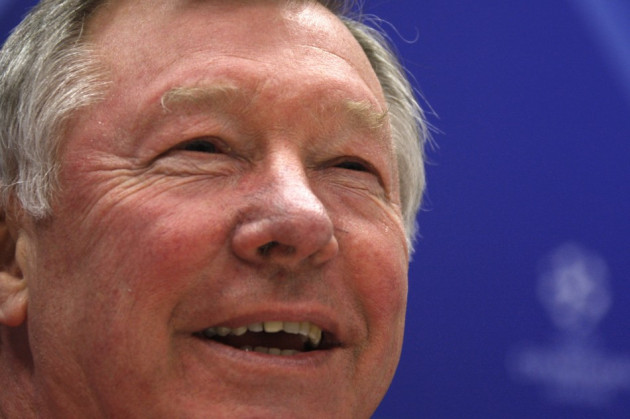 In the 2012 summer, Ferguson made purchases for both the present and the future. The likes of Shinji Kagawa and Nick Powell look to be stars in the making, while Robin van Persie has had a big role in United's race to the top of the table during this campaign.
And though many assume the 70 year old has to slow down at some point, his decisions continue to be the reason that the club are pushing the likes of big spenders Manchester City and Chelsea for top spot in both England and throughout Europe.
Gary Neville insisted last week that only Ferguson would know when the time was right to step down, and he wouldn't do it because another manager was available.
"Whilst he wants to carry on, Sir Alex Ferguson will not stand aside for anybody,'' he told ESPN. "He will decide when he doesn't want to do it anymore.
"He is not the type of person who would just step aside so he could watch someone else manage his football team. It has been Alex Ferguson's last season for 15 years now. Unless it is the best kept secret in the world, nobody knows other than him.''