Manchester United: Sir Alex Ferguson pans Liverpool's 'arrogant' 1996 FA Cup final white suits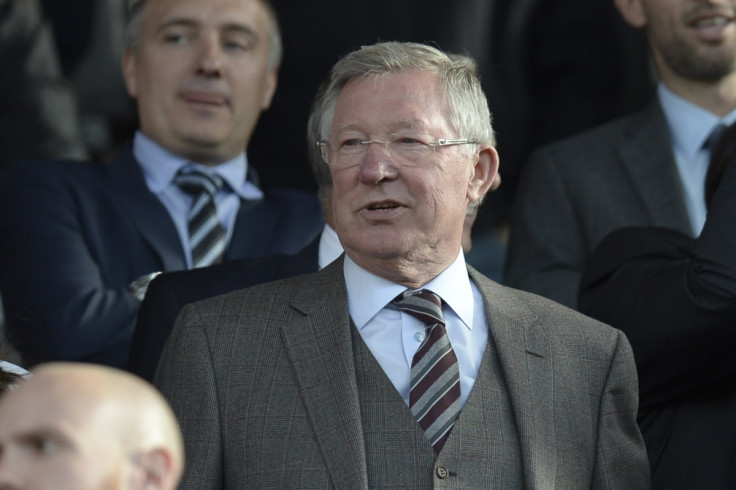 Former Manchester United boss Sir Alex Ferguson says he knew his side would win the 1996 FA Cup final against rivals Liverpool when he saw the Merseysiders' choice of attire.
Liverpool players were pictured wearing cream Emporio Armani suits in the sunshine at Wembley before kick-off – a game that Roy Evans' side went on to lose 1-0 to United.
It was perhaps the most defining image of Liverpool's "Spice Boys" era in the mid-1990s, when the Merseyside club were perceived as not being serious enough about winning titles.
Victory in the 1996 final sparked a near-decade of dominance of England's top-flight by United, who won the league six times between 1996 and 2003.
Ferguson revealed he correctly predicted the result of the match as soon as he saw the infamous suits, which he branded "ridiculous".
'Over confidence'
"I said to [assistant] Brian Kidd '1-0'. Because of that," Ferguson says in the BBC documentary Sir Alex Ferguson: Secrets of Success.
"I think that's, what would you call it? Arrogance or over-confidence. It was ridiculous. Absolutely ridiculous. Blue shirt, red and white tie and white suit. And a blue flower.
"Who designed that? They say it was Armani. I bet his sales went down.
"I mean Jamie Redknapp's got sunglasses on, but you know the most telling part of it is Roy Evans and [coach] Ron Moran had black suits on. I think they were embarrassed.
"Liverpool Football Club's a great club with history they've won the European Cup more times than Manchester United. Between Manchester United and Liverpool, they've won more trophies than any other club in Great Britain. That didn't represent Liverpool," he added.
Ryan Giggs, who played in the cup final, revealed Ferguson used the suits to motivate his players before the game.
"He would use stuff like that [the white suits]," said Giggs. "Have you seen what they're wearing? They think they've won it already."
Sir Alex Ferguson: Secrets of Success airs on BBC1 at 10.30pm BST on 11 October.
© Copyright IBTimes 2023. All rights reserved.