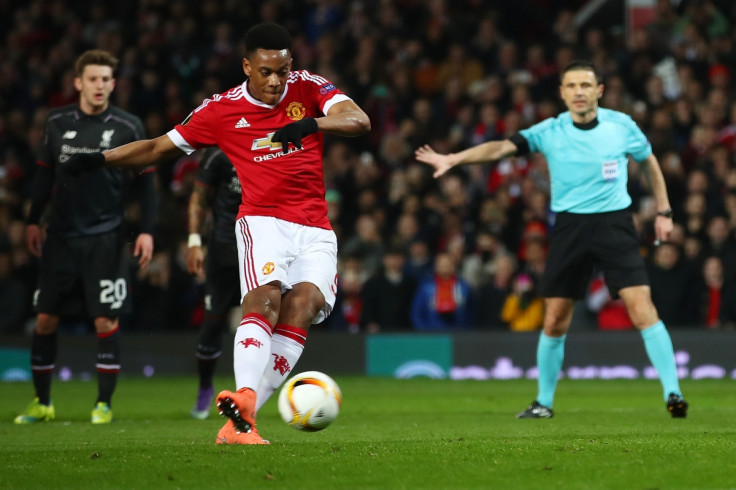 Manchester United striker Anthony Martial hopes to emulate the career trajectory of Cristiano Ronaldo. The 20-year-old Frenchman has enjoyed a stellar start to his career at Old Trafford, but has revealed he wants to increase his goals output as he gets older.
Like Ronaldo, Martial started his professional career playing in a wide position, even though he sees himself as a central striker. The youngster said he hopes to follow in Ronaldo's footsteps by adding more goals to his game as he matures.
"I am a striker, but I love playing wide. The main thing is wherever I play I enjoy it and help the team," the United striker told Sky Sports. "I must continue to work hard in training. I need to think more like a goalscorer, sometimes I get so immersed in the game because I love general play so much.
"Someone like Cristiano Ronaldo focuses on scoring to progress, so perhaps I need to think more about scoring."
Martial joined United from Monaco during the summer transfer window and the striker has revealed he is settling into life in Manchester without any major difficulties. "I don't go out a lot as I like to stay in," the United star shared. "I often go for dinners with my girlfriend and I love to see movies at the cinema but I don't understand them. We go for walks and to the shops."
Earlier this year, United manager Louis van Gaal admitted to being surprised by the ease with which Martial has adapted to life in the Premier League. "He was 19 (when he signed) and now he is 20 so that is surprising when you come from the French league to the Premier League and you can do this," Van Gaal said.