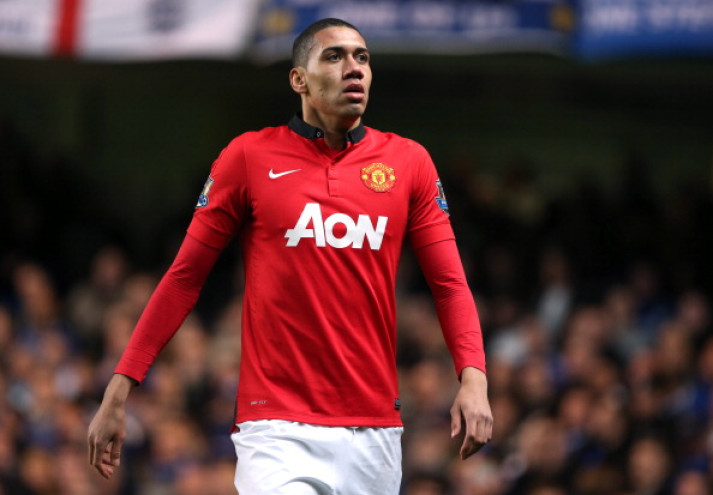 Manchester United defender Chris Smalling hopes to cement his place in manager Louis van Gaal's line-up after putting behind him being sent off during the defeat against Manchester City.
Having being booked for blocking a Joe Hart clearance, Smalling's hard tackle on James Milner five minutes later saw him receive a second yellow card, leaving his side with 10 men with more than a half the game remaining.
Van Gaal blamed the defender after the game, claiming his action was "stupid", while he missed the following victory over Crystal Palace due to suspension.
"That was obviously disappointing. I felt I did quite well in the Chelsea game and then I had the City slip-up," Smalling said to Manchester United official website.
However, the defender played his part during England's victories over Slovenia and Scotland during the international break, and he returned to Van Gaal's starting line-up for the win over Arsenal.
He has also started in the wins over Hull and Stoke, and hopes to established himself in the starting 11.
"There was a chance for me to take and I feel like I am really taking that. Hopefully it will continue," Smalling added.
"I am feeling good and it is nice to get a little bit of a run. Through quite a lot of my time [at United], I have had a good run and then it has stopped for whatever reason. Hopefully I can kick on and just get a good run and cement my place.
"I think those games came at a good time. I had to miss the Palace game so being able to play then [for England] meant I didn't have too long of a break between games. It gave me confidence. Playing in such a big game in Scotland gave me confidence to come back here and really make my mark."
After United's four consecutive Premier League victories, Smalling hopes he can help his side maintain the momentum in their visit to Southampton on Monday 8 December.
He said: "I think we can beat Southampton. At the moment, we are in such a good run of form. We have got that belief back so I think we can go there and win."