Manchester United star David De Gea 'best keeper in the world' says Wayne Rooney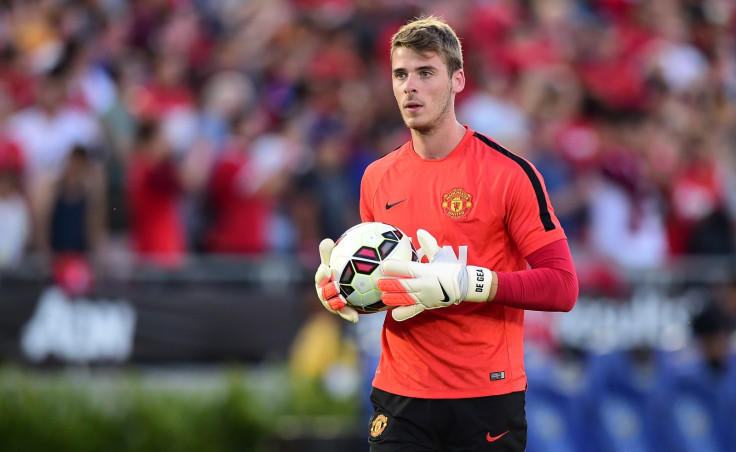 Manchester United captain Wayne Rooney has lavished praise on David De Gea for the way the Spaniard put behind him the huge criticism he suffered during his first season at Old Trafford to become the "best goalkeeper in the world".
Sir Alex Ferguson signed De Gea in the summer of 2011 from Atletico Madrid for around £18.9m after he garnered a reputation as one of the most promising shot-stoppers in Europe.
The 24-year-old 'keeper was expected to become the long-term replacement of Edwin van der Sar but during his first year at the club, Ferguson often used Anders Lindegaard as his first choice rather than him, while many doubted whether De Gea could adapt to the Premier League.
"To play in goal at Manchester United at 20 years old is difficult and especially when trying to replace Edwin van der Sar, who was a fantastic 'keeper," Rooney said to Manchester United's official website.
"We knew it might take time with David and it did. For the first six months to a year, it was hard but he worked hard on his game and it shows,"
"What he has gained is that he is more vocal now. When he came his English wasn't great and it was difficult for him to pass messages on. Now he shouts more.
"Edwin van der Sar had the best years of his career when he was with us in his late thirties, so David has got a great future ahead of him. If he keeps working hard the way he is, then he will have many years at the top."
De Gea has overcome the tough situation he had to endure at the start of his Old Trafford and has arguably become United's best player in the last season and a half.
After being named the club's player of the month for October and November, the Spain international was once again named man of the match during the victory over Liverpool on 14 December, denying Raheem Sterling and Mario Balotelli on a number of occasions to secure a clean sheet and lead his side to their sixth back-to-back victory.
"In my eyes he is the best 'keeper in the world. The performances he has shown for us have been fantastic. He is not as tall as some other 'keepers but his reach is really long," Rooney said.
"Sometimes in training you hit a shot and then turn away thinking it has gone in, but he just manages to get there and save it. I am delighted for him. He came through a tough patch early on in his career here and he is starting to prove what a top keeper he is now."
© Copyright IBTimes 2023. All rights reserved.