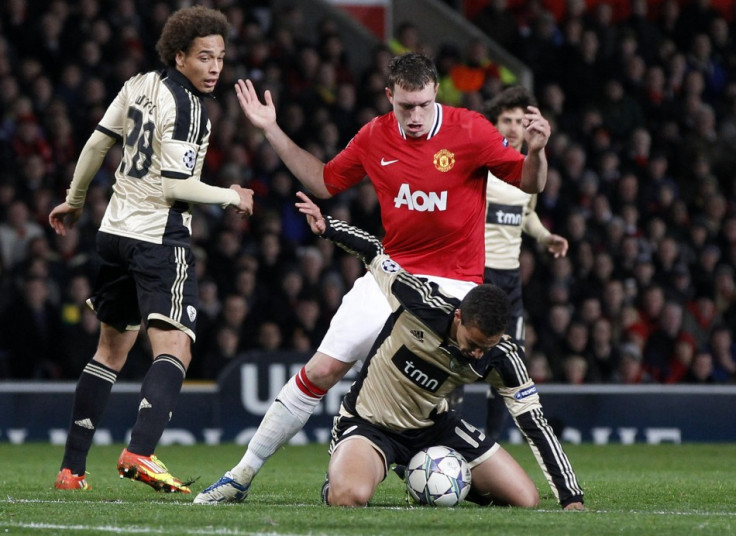 Manchester United goalkeeper Anders Lindegaard has praised the impact made by Phil Jones since his arrival from Ewood Park in the summer.
The Old Trafford youngster has featured in more games than any of his Manchester United teammates since arriving from Blackburn Rovers, and in doing so has forced his way into Fabio Capello's England squad.
The 19-year-old scored Manchester United's winner against Aston Villa on Saturday and the aforementioned Danish international believes Jones has displayed a maturity that belies his relative experience.
"Phil has been absolutely amazing since he joined us," The Manchester United goalkeeper told TalkSport.
"He walked straight in the door with his head held high and his chest forwards and he seems completely unimpressed and he just delivers every time.
"Also, he's a good lad to have in the locker room. It's difficult to find anything negative to say about him.
"He played brilliant when he was in central midfield today and when he came back into defence I didn't know Rio Ferdinand was off.
"He really delivers no matter which position he was in."
Jones scored the only goal of the game at Villa Park at the weekend to ensure Manchester United maintained the pace with their bitter Premier League rivals Manchester City.
Lindegaard believes the victory displayed Manchester United's defensive fortitude but he admitted Sir Alex Ferguson's side to score more goals.
"I definitely think we did well [against Aston Villa]. I think we did extremely well defensively. It was a world class performance out there. We have world class players in all defensive positions and they really delivered today.
"I also thought we played a very good game offensively there are a lot of good things, a lot of good passing, creating chances. The only thing is that we maybe need to score maybe a goal or two more."