PSG Star Claims Rooney and Ibrahimovic Would Be Perfect Pairing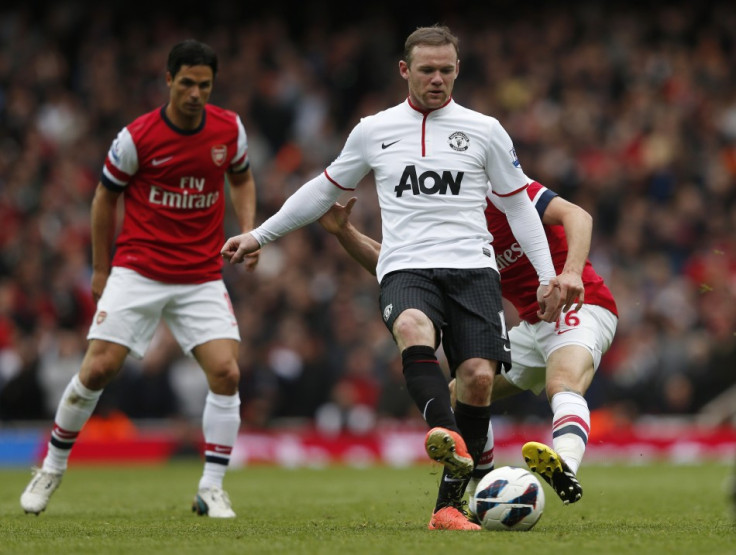 Thiago Silva believes that Wayne Rooney and Zlatan Ibrahimovic would be the perfect front partnership for Paris Saint Germain, with the the England international's future at Manchester United still up in the air.
Ibrahimovic has been the subject of rumours surrounding a possible exit from PSG, but is believed to now be happy and willing to drive the club further forward than last season's Ligue 1 title and Champions League quarter final success.
The side have plans to become a force in Europe and their interest in bringing Rooney to Paris has been widely reported.
The striker's unhappiness at United is believed to have resulted from being played out of position, and after a disappointing season Ferguson claimed he handed in a transfer request for the second time in three years.
A changeover in managers could change Rooney's mind, but with a new challenge and environment on offer at PSG and the chance to play alongside Ibrahimovich, he could also be tempted into making the move.
Silva said that the reports of Ibrahimovic staying at PSG were definitely positive, and Rooney would only make the attacking situation at the side even better.
"I haven't spoken to Ibra for a few days but I'd still like him at my side at PSG," he said in an interview with Gazzetta Dello Sport. "Perhaps together with Rooney.
The Brazilian faced Rooney when his national team took on England last week, and he was full of praise for the man who is touted with big things for his country in the 2014 World Cup.
"Mamma mia, he's strong," Silva said. "Every time I cross paths with him it's a battle."
Rooney's situation at United is still very much up in the air with Ferguson making it clear that the club didn't want to sell, but Moyes may take the attitude that if he doesn't want to be at Old Trafford it's better to bring in a replacement who does.
Rooney himself has kept quiet about his future, only commenting on the situation surrounding Ferguson's use of him in the midfield last season, and incoming manager David Moyes has given nothing but praise for the 26 year old in public so far.
© Copyright IBTimes 2023. All rights reserved.