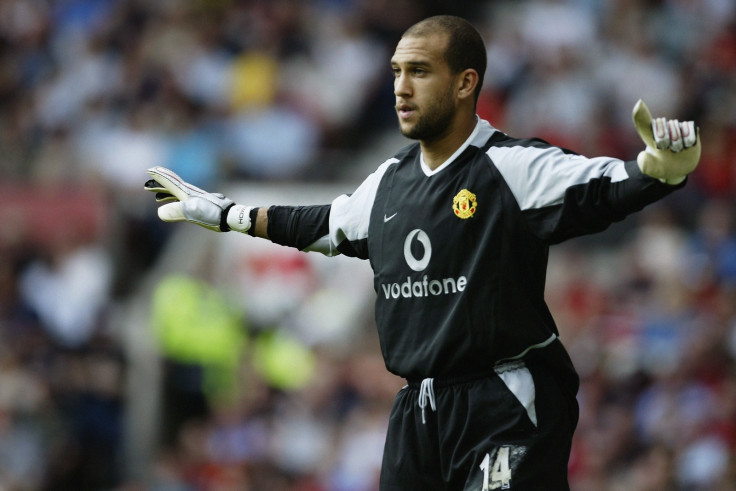 Manchester United face potential sanctions from world governing body Fifa following revelations in Tim Howard's autobiography that the American goalkeeper was privately approached by officials from the Old Trafford club.
Howard joined United in 2003 from MetroStars, spending four years at the club before moving to Everton where he has earned a reputation as one of the Premier League's best 'keepers.
But the 35 year old's route to the English top flight is now shrouded in controversy after writing in his forthcoming autobiography, The Keeper, that United goalkeeping coach Tony Coton contacted him to confirm the club were interested in his services.
"One day, early in the 2003 season, my phone rang, displaying a number I didn't recognize. When I answered, the voice on the other end spoke quickly, in a crisp British accent," the USA international said.
"'Tim Howard? Tony Coton here. I'm the goalkeeping coach at Manchester United. We've seen some tapes of you play, and we're a bit interested.
"'No need to do anything. Just wanted to let you know we've got our eyes on you. Maybe we'll even come see you play sometime down the road. Take care.'
"When you get a call like that, things register in different stages. British voice... not a name I know. Manchester United.
"In March, Coton called again. He'd be coming to Houston to see me play in a U.S.-Mexico exhibition game, one of my first starts with the national team. Then, a week later, Dan [Segal, my agent] got the call. Manchester United wanted me.
"But will you actually play at Man U? That's what everyone - teammates, family members, my mom - wanted to know. It was a polite way of saying that I wouldn't."
Despite the transfer taking place 11 years ago, Fifa's intention to clamp down on illegal approaches to players, particularly teenagers, means United could face retrospective action from the governors of world football.
In 2010, Chelsea were banned from making transfers for two windows after being found to have induced Gael Kakuta into joining them from Lens, before the Court of Arbitration for Sport overturned the punishment.
Though United could be investigated, Coton is no longer working for the 20-time English league champions having left the club in 2007 with a knee injury, while then manager Sir Alex Ferguson retired in the summer of 2013.