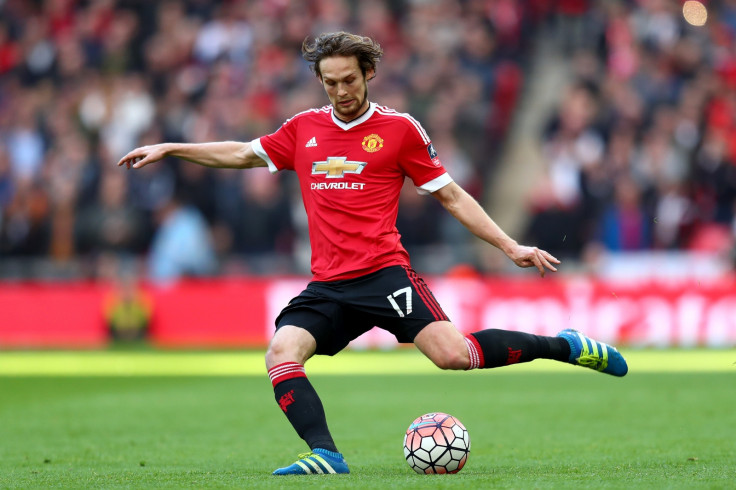 Daley Blind and Morgan Schneiderlin are both keen to begin working under new Manchester United manager Jose Mourinho.
Mourinho's arrival at Old Trafford has already sparked discussion over what is expected to be a busy summer at Old Trafford. The club have already completed the signing of 23-year-old defender Eric Bailly from Villarreal, Zlatan Ibrahimovic has announced he will join the club on Instagram and Henrikh Mkhitaryan is expected to join in July.
According to L'Equipe, the club are also in talks to bring Paul Pogba back to Old Trafford in a move that would see the France international become the game's first ever £100m player.
But amid all that, players from the old United regime have seen their futures come under scrutiny. According to Sky Sports News, Daley Blind, a regular at centre-half under Louis van Gaal last season, will be one of the most high-profile victims this summer.
However, with United players who were not involved in Euro 2016 to return to training next week, Blind, 26, says he is "ready" for the upcoming campaign under the Portuguese coach.
Schneiderlin, a £25m (€29.9m) signing from Southampton last summer, has also been strongly linked with a move away from Old Trafford since Mourinho's appointment. The France international is reportedly a target for Ronald Koeman, who is eager to reunite with the midfielder at Goodison Park following his appointment at Everton, according to De Telegraaf.
The Frenchman struggled during his first season at United, with poor form resulting in him being dropped for the club's FA Cup final and semi-final clashes against Crystal Palace and Everton, respectively.
But according to L'Equipe – as reported by talkSPORT – the former Southampton midfielder wants to stay and fight for a first-team role under Mourinho.