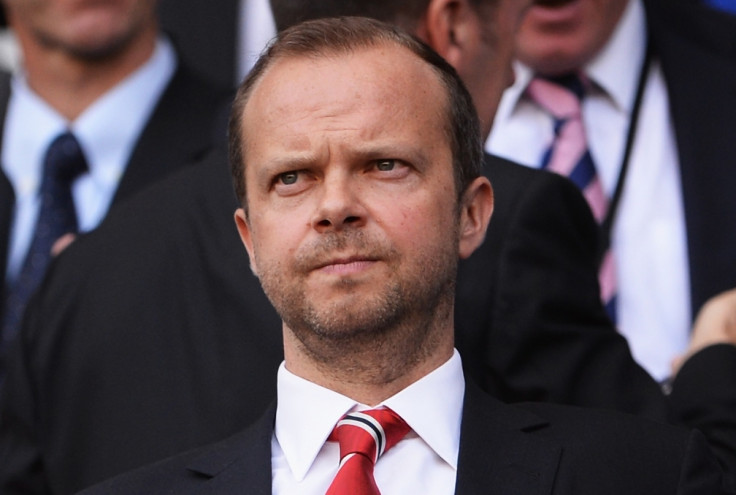 Manchester United's activity in the transfer window is set to level out after 15 players came and went from Old Trafford on permanent deals in the summer, according to executive vice-chairman Ed Woodward. In a conference call to review the 2015 financial year, which saw an 8.8% reduction in total revenue due to the club's non participation in the Champions League, Woodward said he expected ins and outs to return to normal levels.
Manager Louis van Gaal staged a complete overhaul of his squad during the transfer window, signing seven new players including 19-year-old Anthony Martial from Monaco. Eight players were sold during the same period as record signing Angel Di Maria joined Paris Saint Germain and Robin van Persie moved to Turkish club Fenerbahce.
Woodward believes such swathes of changes are a thing of the past and believes United will return to "normalised" levels of recruitment which is based on the prediction of three players joining the club, and three players leaving. The club chief warned however that manager Louis van Gaal's dealings would be difficult to predict.
"It is impossible to answer [whether 15 ins and outs is a peak]," the United chief said. "We have seen a large number of ins and outs in terms of the squad in the summer windows. We have previously guided on a more modest number which is our expected average over a period.
"We may go back to more normalised levels in the coming years but I can't really comment on the prediction around that. It is a number times price calculation and the number can vary and the price can vary materially depending on who you are purchasing. It is difficult to do that."
The club's latest financial figures reflect their absence from the Champions League, with broadcasting and matchday revenue both dropping, though a reduction in staff costs levelled out the club's losses. Gross debt meanwhile has climbed to £411m as a result of a change in exchange rates. The results come as a number of United's rivals continue to spend significantly in the transfer window, with Manchester City the biggest spenders in the Premier League despite the threat of Uefa's Financial Fair Play regulations.
"I would expect that they spend within the rules," Woodward added. "The rules are very clear, everyone understands them and as we know there are some big revenue increase coming down the path and when you buy a player bear in mind it is spread over the length of the contract.
"Everyone has visibility into the significant increases in revenue so it does not surprise me that there has been some material investment in players. It is absolutely important. There is still significant discussion about Financial Fair Play being important to all clubs across Europe. There is still great belief from Uefa and the UCA clubs."