Federico Macheda says he would consider leaving Manchester United again on loan, with the young striker hoping to have a better experience than his injury-ravaged spell at QPR.
Macheda was sent to Rangers in the 2012 winter, but within two months the Italian had to return to Old Trafford after sustaining an ankle injury which ended his season.
And as United boast a strike force with the likes of Robin van Persie, Danny Welbeck and Javier Hernandez, not to mention Wayne Rooney, Macheda says he is ready to try another loan spell to show he is able to compete with his current club's best.
"I had very bad luck with the loans but I think it helped me a lot," he told the United website. "I think it helped me to gain experience in general.
"If I go out again on loan, I'm sure I will do well. I have been away two times already and, if it happens again, I'd look forward to getting playing time because maybe I made some mistakes but now I understand. I will take the chances I will have."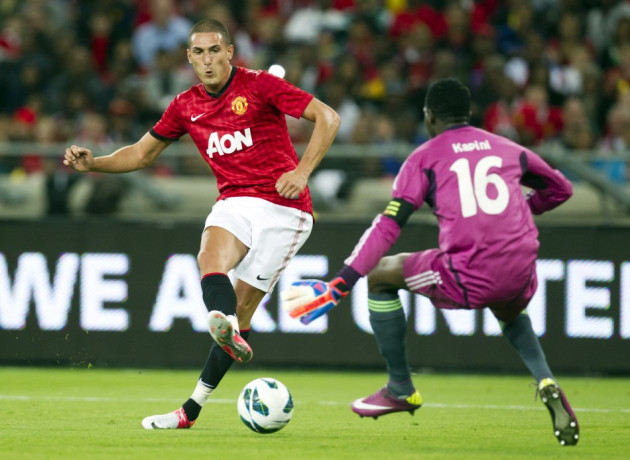 Macheda also insisted that having some of the world's best strikers around him is inspiring, as the United man looks to grow and develop into a regular first team player.
"I have to push myself and train hard every day," he explained. "Of course, in front of me, I've got top, top players like Robin [van Persie], Wayne [Rooney]; Chicha [Javier Hernandez] and Welbz [Danny Welbeck] as well. It's hard for me to get in the first team but I have to train hard for myself for the future. I'm still only young."
Sir Alex Ferguson is no doubt looking at creating yet another generation of stars who can challenge for trophies throughout England and Europe. The manager had lamented using his youth players too often in important matches last season, notably when the club desperately needed to beat Basel to progress through the group stages of the Champions League.
Since then, the Scot has been keen to send youngsters on loan, particularly within the Premier League, to test their talents.
Angelo Henriquez and Fabio are on loan at Wigan and QPR respectively, while Michael Keane is at Championship side Leicester City.