Sir Alex Ferguson says he has no plans to quit managing Manchester United any time soon, and has acknowledge the impact made by £24m summer signing Robin van Persie.
Van Persie has scored the winning goals for United on several occasions and the Dutch striker was on top form once again against Wigan yesterday, taking the side to a 4-0 win which provided the best possible start to the year.
And Ferguson says the signing of van Persie was one of his best pieces of business in 2012, with the former Arsenal striker repeatedly showing his value to his new employers.
"We knew we were getting a top player who would make a difference to the team," he told BBC Sport. "That is why we went for him.
"Robin is a completely rounded footballer. He has great international experience, he's played for Arsenal for seven years and he came to us at the very peak of his career.
"His ability to make and take goals is fantastic. His play for his first goal was absolutely magnificent, his turn, his balance, no drawback, just side footed it in. It was a really good goal."
United are currently seven points clear at the top of the table, and look on course to claim a record 20th title.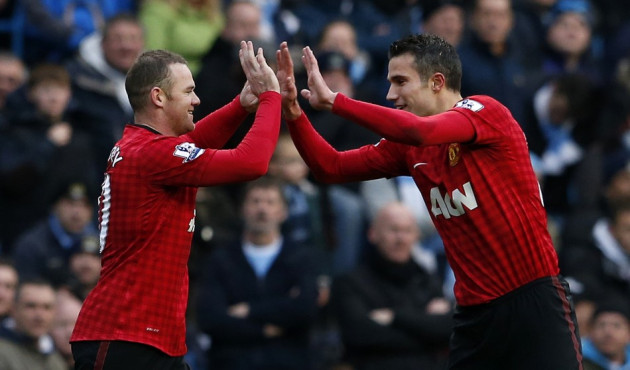 Despite constant speculation about his possible retirement, Ferguson says he still has no plans to quit United and insists he will stay in the job for some time.
"I'm hoping to stay on for a bit of time," he said.
On his possible retirement, he added: "Over the years, names have been bandied about but football is such a precarious industry.
"You could be talking about one of the potentially exciting young managers in the game but is he going to be here in two or three years' time? The sack race is horrendous.
"Sometimes a manager can only survive four games if he doesn't win a match.
"Top managers will always be in demand but nobody knows where they are going to be in two or three years' time."