Jonny Evans and Ryan Giggs have both given updates on their futures at Manchester United, with the former claiming he wants to play the rest of his career at Old Trafford while the latter continues to delay over signing a new contract with the club.
Evans has played for the Red Devils since his youth days, and spent three loans spells away from the club at the beginning of his career. Since 2008, the defender has been an important part of the side's line-up.
And Evans believes that if he spent the rest of his career at United he would be proud to have been a one club man alongside the likes of Paul Scholes and Ryan Giggs.
"I'd like to end my career with United," he told the Daily Star Sunday. "I've had my loan spells over the years but I've come through the academy here and now I'm in the first team.
"When I was younger, clubs were asking me to go on trial from about the age of ten. I never went to any other club. I knew Manchester United was the place where I wanted to play football.
"So to play here throughout my career would be something I would look to do - I'd love to do it."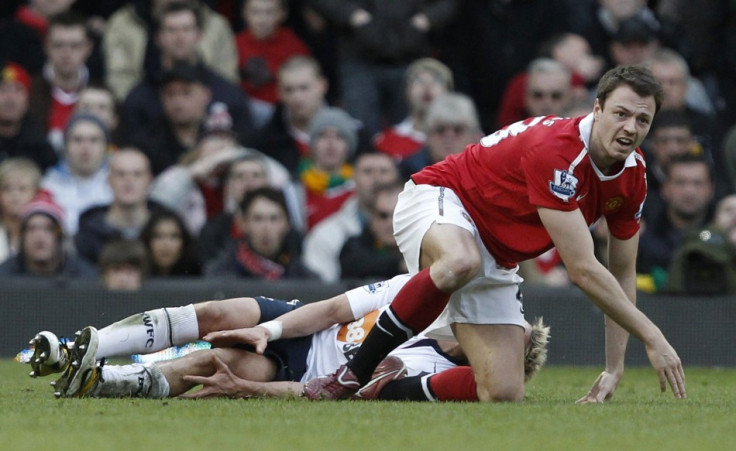 Meanwhile, for Giggs, who has had a long and prosperous time with United, it would appear that the 39 year old has come close to the end of his playing career.
And the midfielder says he isn't yet sure he will play on for another season, preferring to wait out the rest of the current campaign before making a decision on his future.
"I will see how I feel and see how I am contributing, and then I will sit down and talk to the manager," he said in the Sunday People.
"I am cool with that. I am enjoying my football at the moment, but the end of the season is a few months away and you never know what will happen.
"I have to contribute as well as enjoying both training and playing.
"In a way I suppose I get an easier ride than some of the younger lads, and that's because the manager recognises I have different needs at this point.
"But don't get me wrong, my fitness has to be spot on, otherwise I just couldn't compete with the rest of the guys either in training or during matches."