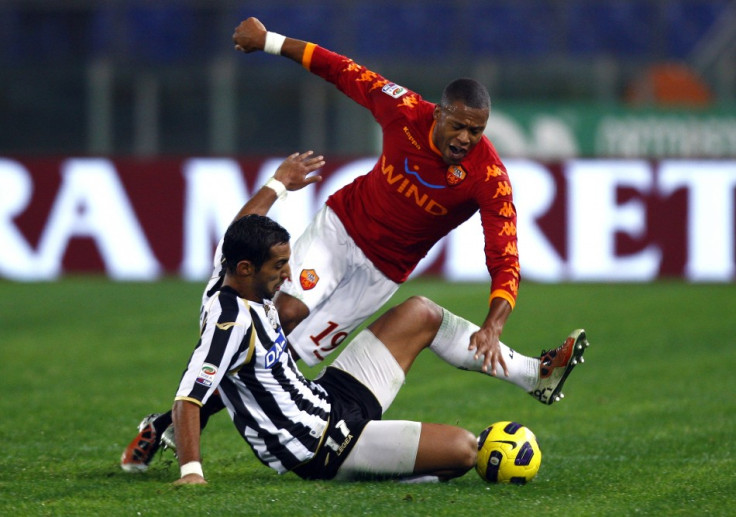 Mehdi Benatia says he's flattered to be linked with Manchester United, and the 24 year old has refused to close the door on a possible move to the English giants if Sir Alex Ferguson came knocking.
Benatia has become an integral part of the Udinese squad since joining the club from Ligue 1 outfit Clermont in 2010. Ferguson was reportedly monitoring his progress towards the end of last year, though no bids took place during the January transfer window.
And now, after being told of interest from United, Benatia says that playing for the club would be a 'dream come true.'
"To be linked with Man Utd is a dream come true," he told Sky Sports.
"They are the biggest club in the world, they have fans everywhere in the world, to have an opportunity to play at Old Trafford would be amazing, believe me.
"But I have a contract with Udinese and they have to be happy before I can move. My contract finishes in June 2015."
While United rely heavily on Nemanja Vidic and Rio Ferdinand to provide top-notch defence for the squad, the former is currently injured for the remainder for the season, and Ferguson has admitted that the latter needs to change his style of play as he gets older.
With that in mind, despite youngsters Chris Smalling, Phil Jones and the Da Silva brothers coming through, Benatia may be able to provide a bridge between experience and potential for the side's backline.
United are currently second in the Premier League table, and are two points behind title leaders Manchester City. The club face Ajax in Amsterdam this week in the Europa League, and then play their second leg against the side at Old Trafford next week before taking on Norwich away.
Mehdi Benatia highlights: