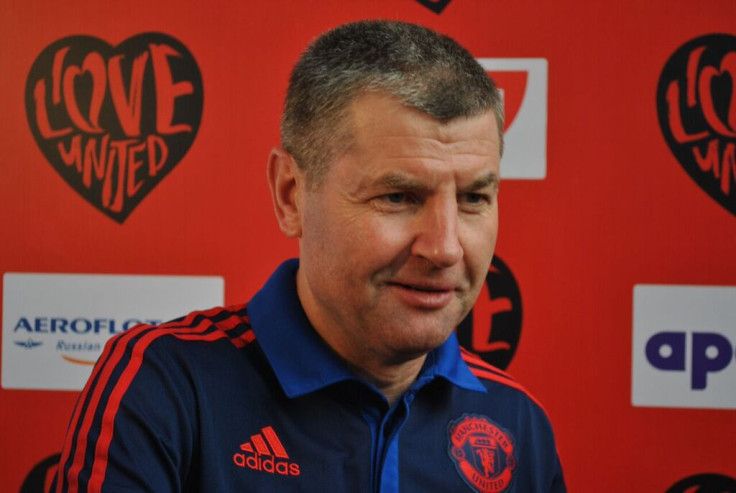 Denis Irwin is confident that Manchester United will be active in the summer transfer window, but is unsure whether his former club will spend heavily like they did in the last two years. Since Louis van Gaal took charge at Old Trafford in 2014, the Red Devils have spent over £250m (£174.8m) as transfer fees.
"I have no doubt that come this summer again, when the transfer market opens up, there will be a scramble for the best players. There always is. You could be with Barcelona, Real Madrid, Bayern Munich, Chelsea, Arsenal and you have to keep improving. I have no doubt that United will be active in the market in the summer," Irwin said while speaking exclusively with IBTimes UK at the recently held ILOVEUNITED event in Mumbai.
When asked if he expects United to spend heavily in the summer, Iriwn said: "I don't have a clue. But I think we will spend some money."
The 20-time English champions are struggling in the Premier League as they have dropped to sixth place after their last league defeat to West Bromwich Albion. United suffered a disappointing 2-0 defeat against Liverpool in the Europa League clash at Anfiled on 10 March.
Van Gaal's side are on the verge of being eliminated from the European competition if they fail to step up in the return leg of the Europa League at Old Trafford. It they are knocked out by Liverpool, their chances of qualifying for next season's Champions League look difficult at this stage.
Meanwhile, United's neighbours, Manchester City, have already confirmed that Pep Guardiola will replace Manuel Pellegrini from the start of the 2016/17 season. Irwin said that the former Barcelona manager's appointment as City's next manager is unfair to the Chilean, who is still in charge at Etihad until the end of the season.
"Manchester United do not need to react to Pep's appointment at all," Irwin said. "That is what City decided to do and I don't know why they released that."
"Without a doubt, City's decision to announce Pep's appointment is unfair towards Pellegrini. But it obviously came for a reason. I cannot remember this happening in the Premier League. It has come out for a reason and I don't know why.
"There is always pressure on United. No matter who is the manager at City or Liverpool or Spurs," he concluded.