Manchester United playmaker target Christian Eriksen is still stalling contract talks with Ajax, according to sporting director Marc Overmars, with the star looking for a move away from the club.
Eriksen has starred for Ajax since his move from the club's youth team to their senior side in 2010, and through their European and domestic exploits he has continually been noticed by a number of overseas clubs.
When United played Ajax in the Europa League at the start of the year, Sir Alex Ferguson singled out Eriksen for particular praise, saying the 20 year old would be watched closely by the English giants.
A deal never eventuated in the summer, and while his contract lasts until 2014, Overmars isn't sure if an extension will be sorted out this year as the star looks for greener pastures.
"We want Christian to sign a new deal, but he is not interested," he told BT. "We do have talks planned with him and his agent, so we will have to see what happens in December."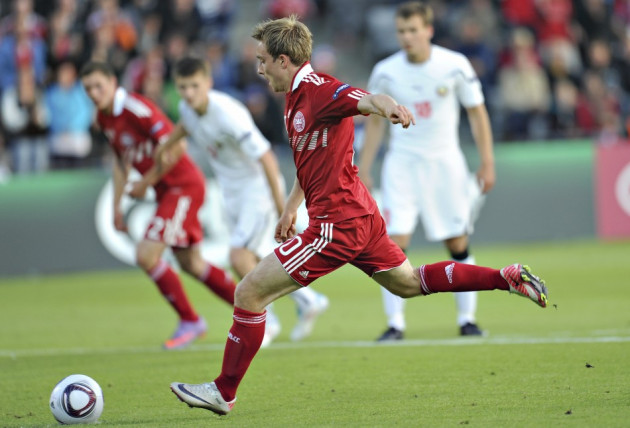 Eriksen would no doubt be perfect for a United side looking to create more options in the midfield; while the likes of Ryan Giggs and Paul Scholes are still proving to be match winners for the squad, their time is no doubt numbered as they each edge closer to 40 years of age.
And the youngster is equally hopeful of moving to a new club, though he wouldn't be clear over whether he was 100% decided that he would be leaving Ajax at this stage.
"I am under contract and happy at Ajax," he said. "I appreciate the fact that they want to extend my deal, but I also feel that at some point I will want to try something new.
"My agent is in contact with the club and I have not accepted or declined anything yet."
United are unlikely to make a move for Eriksen in January, but should his performances continue the side could be looking at joining a host of clubs in chasing him next summer, when his deal enters its last 12 months.