David Moyes will take charge of Manchester United on 2 July and it appears once if his first pieces of business could be to try and secure the signature of Borussia Dormund midfielder Ilkay Gundogan.
Gundogan has become a regular starter for Dortmund since moving to the club from FC Nuremburg in 2011, and this season, besides 37 appearances for his club, he has become a regular in the Germany squad.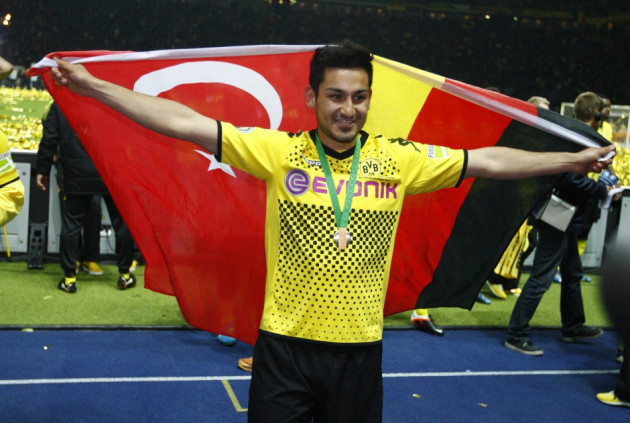 United have been connected with another Dortmund star, Robert Lewandowski, with Sir Alex Ferguson commenting that the club hope to sign the striker if his talks with Bayern Munich fall through.
And now the Manchester Evening News are reporting that United are also chasing Gundogan in the hope of beefing up their midfield over the summer as the likes of Ryan Giggs and Paul Scholes near retirement.
Moyes was announced as the incoming manager on Thursday, with Sir Bobby Charlton insisting that he would build for the long term as well as for immediate success at Old Trafford.
"We have secured a man who is committed to the long-term and will build teams for the future as well as now," he said in a United statement. "Stability breeds success."
With that in mind, Moyes will no doubt be looking to sign young players as well as those with the experience to keep United successful next season. And at 22 years of age, Gundogan will have a lot to offer in the long term if the manager feels he fits into the fray at Old Trafford.
Whether Moyes decides to dip into the German market or not, he no doubt has his work cut out for him as the first manager to take over after Sir Alex Ferguson's retirement. The pressure will be huge and his first transfer window will certainly be important as he looks to establish his own side.