Moyes Receives Striker Boost As Van Persie Commits To Club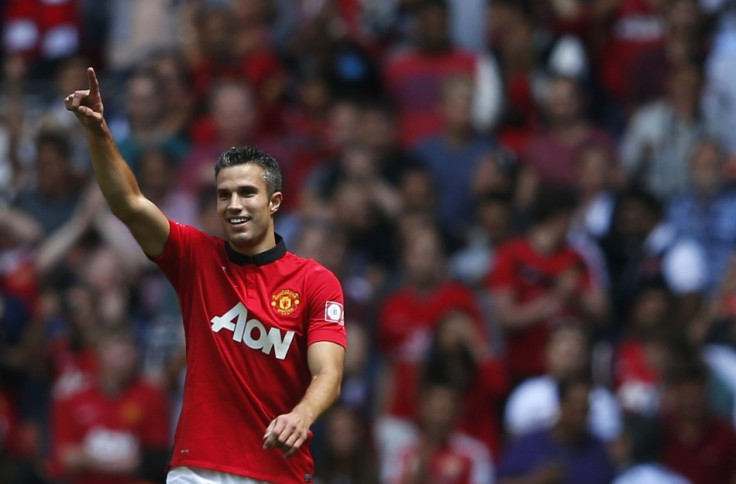 Robin van Persie says he is so happy at Manchester United that the striker would sign a new contract if the club were willing to offer him a deal beyond 2016.
Van Persie made the shock move from Arsenal to the Red Devils in the summer of 2011 and was widely credited with being the reason why United were able to wrestle the title back from rivals Manchester City.
A change in managers led to rumours that van Persie might not be so happy at Old Trafford, particularly with uncertainty growing over David Moyes' expertise during the summer transfer window, but the 30 year old insists that he wants to spend the rest of his career with United.
Van Persie explained to MUTV: "I have three more years to go and I would like to stay longer.
"I want to play as long as possible at the highest level. Winning trophies is what it is all about."
Van Persie's arrival at the club over a year ago also led to rumours that Wayne Rooney might be allowed to leave and after a season in which the England international struggled to maintain his central position, Sir Alex Ferguson claimed he had asked for an exit.
Moyes had since hinted that Rooney might be playing second fiddle to van Persie after coming into the managerial position, but with the striker making a brilliant start to the season the Scot insists he wants to play both of his star attackers together.
"The hope is that we get a partnership where folk are saying, 'My goodness, we are having to play against Robin van Persie and Wayne Rooney!'" Moyes told reporters.
"To be successful you need to have people who can score you 20 goals. I am hoping with Robin and Wayne you have two there who you would say they have that in them to do that."
© Copyright IBTimes 2023. All rights reserved.