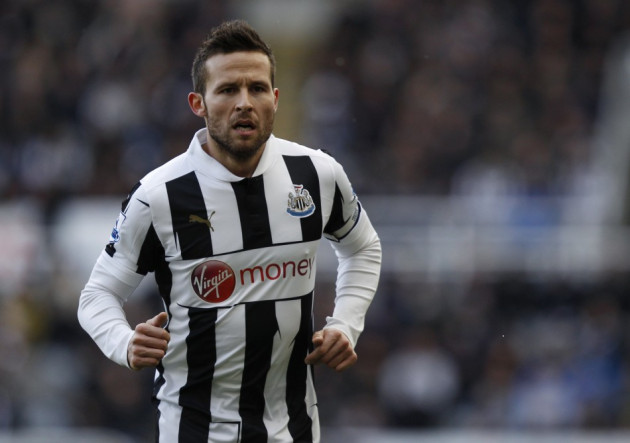 Manchester United face a tough fight if they hope to land Yohan Cabaye this summer as Alan Pardew insisted the midfielder has a lot to offer Newcastle next season.
Cabaye has admitted he would be open to a move to United, with Paris Saint Germain also showing interest in one of the Newcastle's standout performers in recent months.
Midfield is an area which David Moyes has pinpointed for work this summer and though the side have recently made Cesc Fabregas a top target, Barcelona have been very clear about the fact that they don't want to sell the Spaniard for any price.
And now it would appear that United will face a fight in securing another of their possible midfield targets this summer as well, with Pardew making it very clear that Cabaye is needed at Newcastle next season.
"Obviously, he's a player I want to keep," he told the Shields Gazette. "He's a great technical player, and his personality is fantastic. It's a big season for him. He will be a starter for France at the World Cup. It's important for him."
Pardew insisted that Cabaye would be happy to stay at Newcastle if a deal for him to leave didn't come through, and also confirmed that as yet no bids have been placed for the 27 year old's signature.
"He's focused very much on us," he explained. "There's no bid for him as we speak now. Until such time as there is, he is a Newcastle United player. Yohan's a total, 100 per cent professional.
"Anything else, all the speculation, will go on. It'll always go on around quality players like him, like with (Wayne) Rooney and (Cristiano) Ronaldo. It's part and parcel of being a big player."