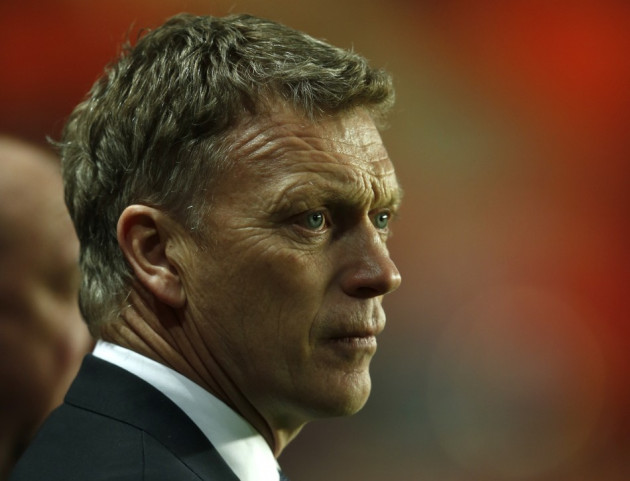 Manchester United showed last season just how important the summer transfer window can be, with their acquisition of Robin van Persie widely credited with gifting them the title over Manchester City by a convincing margin.
This summer, the side will take on a very new direction under incoming manager David Moyes, with someone other than Sir Alex Ferguson deciding the transfer policy for the first time in 26 years. So who will leave in the summer? Who will arrive? IBTimes UK takes a look at what the new manager will do with a club that has achieved so much, but has a long way to go this summer.
Business so far
United are keeping their cards very close to their chest since Ferguson announced his departure from the club, with Moyes not formally starting until July 1st. Much of the squad are currently on international duty, and while Wayne Rooney's future has been front page news, no official movement has taken place in the playing squad as yet but Paul Scholes has confirmed his retirement for a second time. A major re-shuffle is iminent behind the scenes however, with Ed Woodward taking over from David Gill as chief-executive while Moyes' backroom team won't included Old Trafford stalwarts Mike Phelan, Eric Steele or Rene Meulensteen after the trio were released.
What they need
If Van Persie was the reason that United won the title, then the side wouldn't do too badly to bring in another striker who could be as consistent, if not more consistent, than the Netherlands international. Danny Welbeck had a particularly disappointing season in front of goal, as did Wayne Rooney, and if Van Persie can have more of a capable back up, as well as super sub Javier Hernandez, then the side might find they can challenge across the board, and improve their recent European record.
The age-old cries for a midfielder will no doubt come up once more - and this time around it's surely likely that Paul Scholes won't save the club from their problems in the middle of the park again. It's up to Moyes to find the balance between developing the younger players, such as Nick Powell and Tom Cleverley, and buying in talent.
And as for the defence, United were as weak defensively last season as they've ever been during Ferguson's reign. There has been little talk over how to fix this as the season came to an end, but with Nemanja Vidic continually suffering injury issues, and Rio Ferdinand, who penned a new one-year contract, now pushing 35, more depth is surely needed in this department.
Who could join
Thiago Alcantara is a big option to fill that hole in the midfield, and with a release clause of just €18 million until August, he could be a good target to compliment the younger players. Robert Lewandowski is also believed to be a target for the Red Devils, after a brilliant season for Borussia Dortmund. Sir Alex Ferguson admitted as much before he left, but whether Moyes will fight Bayern Munich for his signature remains to be seen.
Gareth Bale is also believed to be on their radar, though whether the Glaziers would allow a deal of around £70m to go through - they would certainly have to purchase the star for more than Real Madrid to convince Spurs to sell to their rivals over Bale going abroad - is debatable.
Meanwhile, the question remains over whether Moyes will bring any players from Everton with him. Both Marouane Fellaini and Leighton Baines have been linked with a move.
Who could leave
An obvious one - Wayne Rooney is one of the transfer sagas of the summer, and the summer has barely begun. Whether or not he handed in a transfer request, his future looks far from certain as he considers offers from Paris Saint Germain, and today interestingly Arsene Wenger registered interest in the striker. Moyes' first job will no doubt be a decision over whether to keep the star, whose form was indifferent during parts of last season.
Another player who could be on the out is Luis Nani, who has been on the fringes of the first team over the most recent campaign as a result of reported problems with Ferguson. Contract discussions haven't been productive, and if the club are looking to purchase Bale, he would certainly be surplus in their squad.
And Lastly, with Anderson also struggling to fit into the squad, Moyes could consider cutting his losses and collecting money for other transfers by selling the Brazilian.
What the manager has said
Ferguson said on his way out: "Any time we have asked for money from the owners they have delivered. That will apply itself this year. There is no doubt about that." This ought to keep United fans buoyed about the future, and particularly with Moyes about to start his first season with the club, he will no doubt be given some money to make the squad his own.