Sir Alex Ferguson is considering making a move to bring another keeper to Manchester United, according to local reports, with Sunderland's number 1 Simon Mignolet at the top of his list as he continues to remain unconvinced by David De Gea and Anders Lindegaard.
Mignolet has starred for the Black Cats since moving to the club in 2010. The 24 year old was a bargain purchase by Steve Bruce, and has provided a great deal of continuity in the backline since making the switch from Belgian side Sint-Truiden.
United have had a crisis of sorts with their keeper situation since Edwin van der Sar retired from the club in the 2011 summer. David De Gea was brought in as a long term replacement, but due to being inconsistent Ferguson has sought to mix it up with Lindegaard.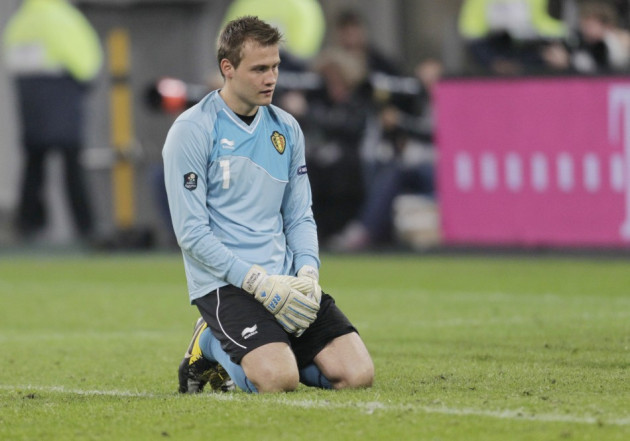 Both have seen improvements in their performances, but as this season looks to be one of the worst defensively in Ferguson's time at United, the Scot is believed to be looking at options in January to shore up the problems in his back line.
Manchester Evening News is reporting that the manager will keep a close eye on Mignolet as United take on Sunderland this weekend, with De Gea in particular yet to prove that he was worth the £18.9 million that the club purchased him for last year.
The interest in £10 million-rated Mignolet could be a masked motivator for the Spaniard to show Ferguson that he can put in consistent performances for the Red Devils; though he was brilliant against Manchester City in the derby, he continues to make mistakes and hasn't come close to achieving the level of trust with the players that Van Der Sar enjoyed in his time at the club.
For the next few weeks, with an important period coming up as United look to maintain their place at the top of the table, De Gea has a big chance to show Ferguson he's wrong to be looking elsewhere for a consistent keeper.