New Manchester United boss David Moyes says he has the complete backing of the Old Trafford club's board and a free reign in the summer transfer market. The former Everton manager took over from the retiring Sir Alex Ferguson on 1 July and is tasked with defending the Premier League title and building a new legacy at the English champions.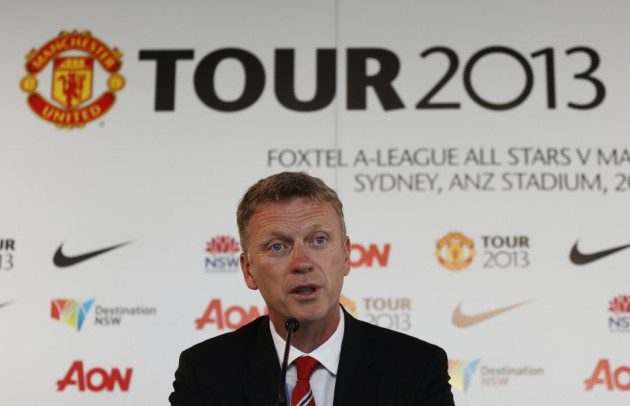 The 50-year-old Moyes has been linked to a number of big name signings this summer, with the biggest the return of star Portuguese international Cristiano Ronaldo. The Mail Online quoted the 28-year-old Real Madrid star as confirming his love for his former club but ruling out a return.
Meanwhile, the Belfast Telegraph believes Moyes has been told he can go all out to sign Tottenham winger Gareth Bale, if he wants the Welsh international.
"Isn't it great that the club says, 'There's no budget here, you go get who you want to get, just go and do it'. We are looking at the best players. I do think it's important that we show people we are carrying on the traditions and trying to take the club forward," Moyes said.
Either one of Ronaldo or Bale, assuming Madrid and Spurs are ready to start negotiations, will be extremely expensive transfers, with the Mail and The Sun quoting at least £65m as fee for each player.
However, despite the glamour of big-money signings, Moyes has shown his trademark thrift in transfer dealings by insisting he will only sign players who can improve the club, both at present and in the long run.
"We are always looking at the best players. I think we are trying to strengthen in a couple of areas. We are short in midfield. We are also a club which tends to invest in the youth side, so you can expect us to go for players in that age group. We are working hard to make sure the first signing is the right one. I have been left a really good team and I want to add to it sensibly," he explained.
Meanwhile, Moyes' first game in charge has ended in disappointment. United were beaten 0-1 by the Singha All-Stars XI in Bangkok on Saturday. Incidentally, Ferguson's reign got off to a similar start - he was beaten 0-2 at Oxford.
"It's not a brilliant result but I'm pleased with the way they kept going. If you are going to lose any game, I am happy to lose these games," Moyes said after the game.
United play the A-League All Stars at Sydney on 20 July in their next game.