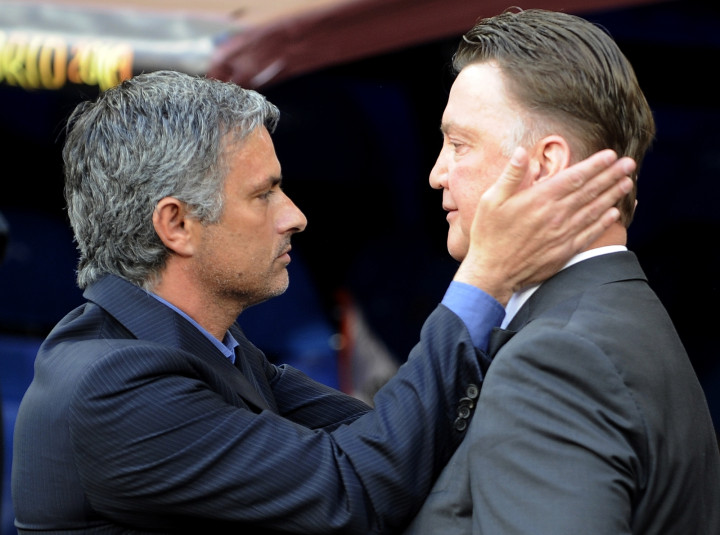 Louis van Gaal has conceded that Jose Mourinho is a better manager than him ahead of Manchester United's crucial tie against Chelsea in the Premier League.
The former Ajax man has won league titles in three countries, with four different clubs, namely Ajax, Bayern Munich, Barcelona and AZ. His record has been trumped by Mourinho given that he has managed the same honours with four clubs in four different leagues, namely Porto, Chelsea, Inter Milan and Real Madrid.
Van Gaal has the chance to put one over Mourinho by winning the league with Manchester United but the same looks difficult at the moment, especially with the Red Devils trailing Chelsea by 10 points. A loss here will put the equation beyond doubt, with the home side going 13 points behind the leaders, an ostensibly impossible climb after what has been a disastrous start to the season for the 20 time Champions.
"Jose's teams are always very organised, that what makes him a very good manager," van Gaal said.
"He is one of the top in the world, I think he might even be better than me but we can win this game, and if I can win a title in another country then I will be his equal again," he added.
The Dutchman has come under a lot of criticism for his failure to guide United to league glory, having spent more than £150m in the summer. They have been conceding goals easily, letting in five against newly promoted Leicester City and coming into the game on the back of a 2-2 draw against West Bromwich Albion.
The manager had recently conceded that it was a stupid move to invite critics to judge him after three months, as the comment backfired on him. He was also quick to fend away any comparisons between Mourinho and himself with regards to the current situation as the former had spent more time building the Blues.
"I have only been here for three months. Jose has been at Chelsea for longer so it is logical he is further on with his team development," the Dutchman concluded.