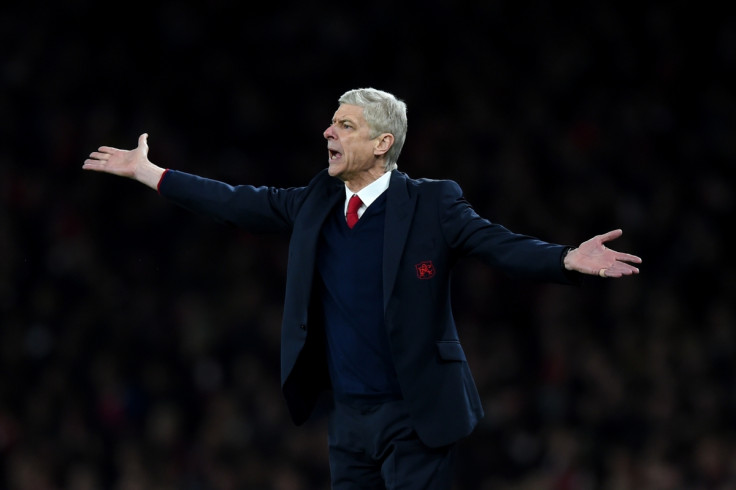 Arsene Wenger believes Arsenal will not bottle the title this season like they have in the past as they are gaining momentum, unlike previous seasons when they came into March and April with a side on the slide downwards. The Gunners gave up their pole position in 2007/08 after an injury to Eduardo, but Wenger is confident that the same will not repeat this time as they have players who are committed to the cause.
The Gunners travel to Old Trafford in a must win game on Sunday, which would complete a league double for the north London club over the Red Devils – the first time in almost a decade. A win here will keep them within two points adrift of Leicester City, who won their game against Norwich City over the weekend to extend the gap to five points at the top of the table.
Wenger insists that historically the Gunners have always ended the season on a high, despite a couple of hiccups in the past when they failed to capitalise on their position and fell behind in the business end of the season. Wenger said that the reason was that the players were not completely committed to the club and had offers from other places which had an adverse effect on their focus.
"There is a perception that Arsenal fades in March and April. It is true we have lost the championship once or twice. But if you look over 20 years we have always finished stronger in the second part of the season," Wenger said, as quoted by the Mirror.
"What is different now is that on those occasions we were losing momentum. This time it's the opposite We are chasing and gaining momentum."
"The mood of some players was more to get the next contract somewhere else than to win the championship because at the time we had to sell our players," he said.
"When we went into April some of the players were tapped up to go somewhere else and it was difficult to maintain the focus. That's not the case at the moment," he added.