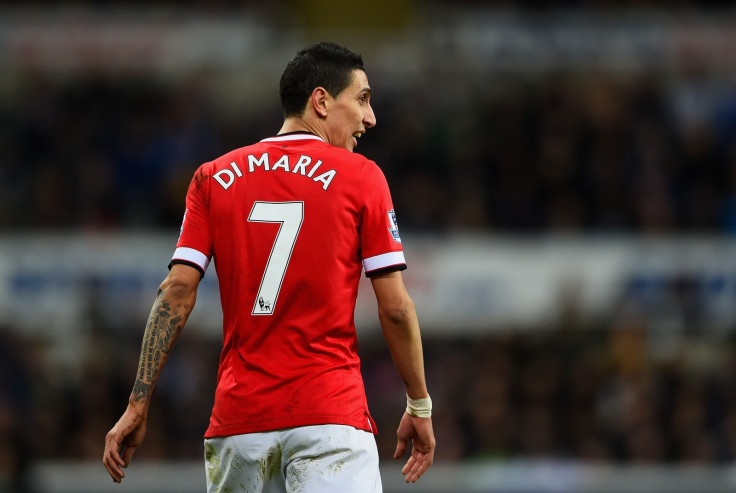 Manchester United midfielder Angel di Maria has admitted that all the players are focused on the Red Devils run in to the end of the season, as they look to finish in the top four of the Premier League and qualify for next season's Champions League.
Louis van Gaal's team face the toughest run-ins of all the five teams in the running for third and fourth places, but the Red Devils star is confident that they will fight till the end of the season to achieve their objectives.
United face Tottenham on Sunday and then travel to Anfield to face Liverpool next week, which is followed by clashes against Aston Villa, Manchester City and Chelsea and the results in these fixtures will decide if the Old Trafford club can finish in the top four this season.
"We are all aware that a number of big games are just around the corner for ourselves and the season will be decided by these fixtures," Di Maria said, as quoted by the Mirror.
"We know all about these upcoming games and we have been thinking and talking about them for quite some time now. Since the time that the fixtures for the second half of the season came out, we've known that everything would be at stake over this final period," the Argentine midfielder added.
"Everyone at the club is 100 per cent confident, we know that we want to get back into the Champions League and that we want to be fighting it out."
"We will battle hard right to the end of the season. From what I know of the club, United always fight right to the end, and that's what we're going to do," the former Real Madrid player explained.
The 27-year-old midfielder has called for patience as he believes the team will take time to reach its heights due to the number of players signed in the summer.
However, Di Maria feels that the team has done relatively well despite not playing at their best and is confident that they will get better with time.
"I think that having so many new faces arriving and then playing in the first-team, it's never easy for them to settle in immediately alongside the established players who have been here a while."
"It takes time for a team to really hit the heights. We've picked up some big results along the way, we're near the top of the league and we shouldn't be too downbeat because we've achieved quite a lot so far," Di Maria concluded.