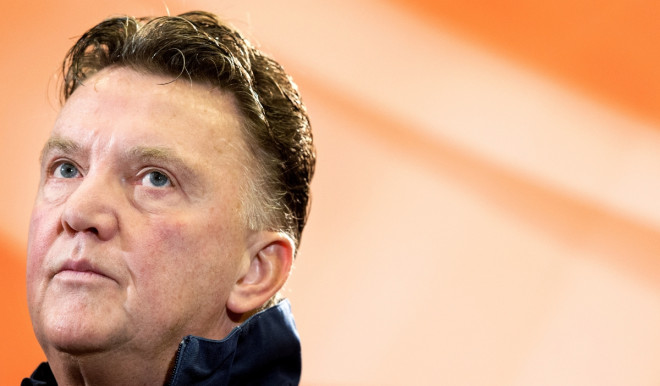 Manchester United have been advised against appointing Louis van Gaal as their new manger by two former colleagues of the Netherlands coach.
The 62 year old has been the overwhelming bookmakers' favourite since the sacking of David Moyes on 22 April following 10 tumultuous months in charge at Old Trafford.
Should Van Gaal be appointed by United he will arrive in the Premier League with among the most extensive CV's in European football having won league titles in three different countries including with Bayern Munich and Barcelona while he won the European Cup in 1995 at Ajax.
Amid Moyes' spell at United reports emerged of fallings-out with senior players and suggestions the playing squad lost faith in the Scot, and former Bayern midfielder Mehmet Scholl says the Dutchman will not settle for lack of effort during his regime.
"He's very strict and severe," he told the Guardian. "So the players just have the chance to follow him or they are out and he takes the next players. He's very good with young players. I think everywhere he was he had some problems with big players and the staff."
"There are 26, 27 players and he is looking for the 14 to follow him – 14, 15, 16 to follow. His thing is not the motivation [man-management]. He's good in motivation but this is not his main character thing.
"His thing is really working on the pitch – that's brilliant. And that's how the players learn. You know by yourself that if you learn from somebody you are curious, you want to learn more.
"Some of the players, I can tell you, like Rooney, I don't think he has to learn anything more. So that will be difficult for him if the coach says: 'You have to do it in a completely different way. Whatever you did until now, change it.'"
"I think the education is the thing," he added. "The thing Van Gaal teaches is the same thing Van Persie learned from the very beginning. So there, I think, there will be no big problem. Of course he is a big player but he is a Dutch player. That's the thing and the difference to Rooney."
" I think he's for the moment exactly the right coach for United and United will be successful again with him. That's without doubt. That will come. The thing is he is very – he wants a lot of things from the players and, for the players, it is not easy to satisfy him all the time and so after several months, one or two years, it gets less what the players learn.
"We're not computers. Sometimes the brain is full. And he still wants [you] to learn, to learn, to learn, high level, every day. Is it annoying? No. It's exhausting. They lose power. That's what happened at Bayern Munich.
"And that's why he often picks young players because they learn and learn and learn. I don't know if he is working still the same. I just can tell you what happened in Bayern Munich."
With Van Gaal committed to beginning preparations for the World Cup from the 7 May after confirming his 30-man preliminary squad for the finals on Monday, the Netherlands boss is expected to pen a deal with United within the week.
Manchester City chief executive Ferran Soriano says Van Gaal's management style means he will disenchant players, but not at the expense of winning.
"If you treat your people badly, they remember," the ex-Barca chief said. "One day you make an error and they kill you. I've seen this in many clubs.
"Louis van Gaal has been a very good coach in many clubs but his style is very difficult. The same thing happened to him in Barcelona as in Bayern Munich.
"He is very tough, people don't like him, but he wins. And one day you don't win — and when you don't win, everybody that is angry with you will come back to you and try to kill you.
"In the movies this works, in real life it doesn't.'
"Do you need to be more direct? Do you need to delegate more? Do you need to be more of a coach? Are you able to manage people? How much do you know about your job? How can you be a leader if you don't manage people well and don't know what you are talking about?"