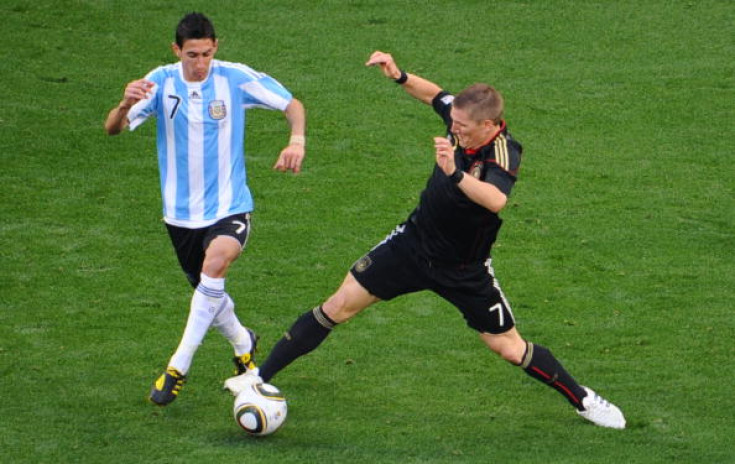 Manchester United striker Wayne Rooney is excited by his team's signings this summer and insists they are everything they need to end their two-year trophy drought.
The striker revealed that Bastian Schweinsteiger is well versed with the English language,an added advantage for on-field communication.
Louis van Gaal has already made four transfers -- Memphis Depay's signing from PSV Eindoven, the induction of Matteo Darmian from Torino, Morgan Schneiderlin from Southampton and Bastian Schweinsteiger from Bayern Munich.
United returned to the top four last season after finishing seventh under David Moyes, and now will be eyeing the title.
Rooney, who scored 19 goals in 43 starts for United last season, believes Schweinsteiger's experience with winning trophies at Bayern will come in handy in instilling a winning attitude in the team. The United captain was also enthusiastic about having Schneiderlin, who has a wealth of experience in England, having played for Southampton.
"Bastian is a very experienced player who has won everything in the game and it's great that he has chosen to join us and left a team like Bayern Munich to come here," Rooney told Manchester United's official website.
"And Morgan as well – it's great to see Bastian, him, Matteo and Memphis all come in and give the squad a boost. It's exciting times and I'm sure over the next week or two it'll be great for us to get some training sessions in and get to know each other's games.
"Bastian speaks very good English so that's a boost for the squad, too. He's a fantastic player, he's shown that over the years and it's great that we've got him, and I'm sure he'll be a good player for us. We had the day we first flew out when we first met Bastian and Morgan and they've settled in as well as they can do in a couple of days. It's great to have them with us."