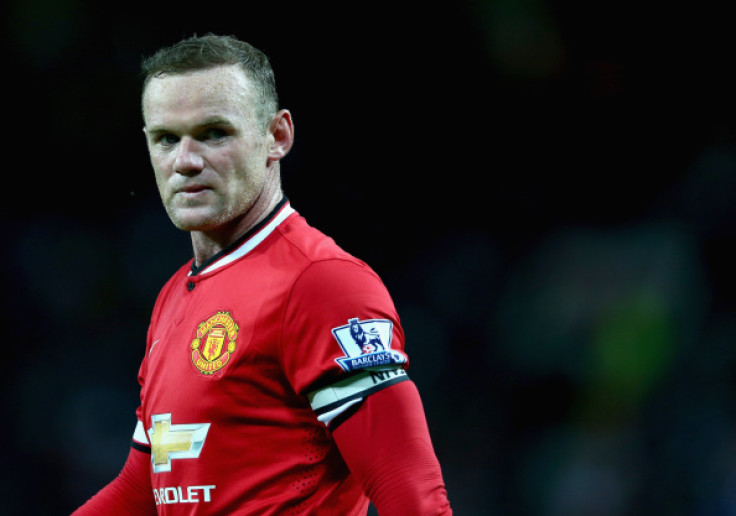 Wayne Rooney has admitted that he will look to match his best ever goal tally in a Manchester United shirt after Louis van Gaal revealed that he is ready to revert the Three Lions skipper to his preferred central striking role for the 2015/16 campaign.
The England international, who is primarily a centre-forward, has been played out of position by the Dutch manager and spent most of the 2014/15 campaign playing behind the main striker and sometimes in a deeper midfield role.
This saw the Red Devils struggle to score goals last season, with Rooney top scoring with just 12 goals. It was the Old Trafford club's second worst goal scoring tally in the Premier League era.
The 29-year-old forward last operated a whole season in his preferred role during the 2011/12 campaign and before that during the 2009/10 season and both those occasions saw the former Everton star score 34 goals in all competitions.
Rooney is keen to spend the entirety of the upcoming campaign in his preferred role and is confident that he can match that tally yet again.
"That was the last time I really played the full season as a striker. All the other seasons I have been up front, then in midfield or out wide so hopefully if I stay up front then I can get near that again," Rooney said, as quoted by the Guardian.
"I have no doubts in myself. I have no doubts that I can do that again and I am ready to take on that mantle again and be the one who gets the goals for this team."
"It is where I like and I am sure it is where I will play. It is obviously on me then to score the goals. It is where the manager and myself see my best position."
"Hopefully I can get a good run of games and repay the manager and score goals for the team. I have played different roles over the years for United but you only have to look when I play for England as a striker – I score goals," the Red Devils skipper explained.
"I am ready for the season. I hope to score 20 or more goals again. If I am playing as a striker then I will be disappointed if I cannot do that again. I am excited – it is a big season for us. We have the quality to make sure we get back into the Champions League."