Patrice Evra has set out to remind pundits and fans that Manchester United have two prolific strikers on their books, rather than just Robin van Persie, with the defender insisting Wayne Rooney will play a big part in the side's trophy push this season.
Rooney suffered a nasty gash to his leg in the beginning of the season, and as a result has been out of action as van Persie took centre stage for the Red Devils.
And as the Dutchman continues to provide a get out of jail card for United, scoring twice to take the side to an away win in the Champions League this week, Evra says that Rooney will be just as important as he gets back to top form for the squad.
"People criticise really easily," he told the Manchester Evening News. "They were talking about Robin so much I thought we've just got one striker.
"Robin's an amazing player and that's good but people mustn't forget what Wayne Rooney has done for this club.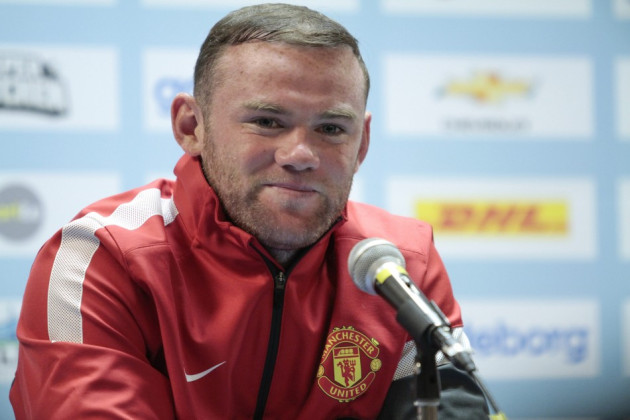 "He's a big, massive player and looked really sharp last night.
"When someone new comes, everyone is excited and forgets the old things. But Wazza will show it to everyone."
Ferguson purchased van Persie in the summer to recreate an stoppable strike force alongside Danny Welbeck and Javier Hernandez, much like the front line the Scot had in place as they won the treble in 1999.
And though competition is at an all-time high for a place up front for United, van Persie says he couldn't be happier to have Rooney back on board as the England striker experiments with more of a midfield position.
"Rooney played very well," he explained. "He gave me two excellent assists. It is really good that he is back."
United now look forward to face Newcastle on Sunday, before taking on Stoke in the league and Braga in the Champions League, and then getting ready for what will no doubt be a massive clash with current table leaders Chelsea.